Spring may be coming but it's still soup season and this soup is d-leee–cious! Oh and it's EASY too!
We always freeze the leftovers for fast suppers and lunches. This soup is so simple and flavorful! Make a batch to serve with some cheese quesadillas and you will be in Tex-mex heaven!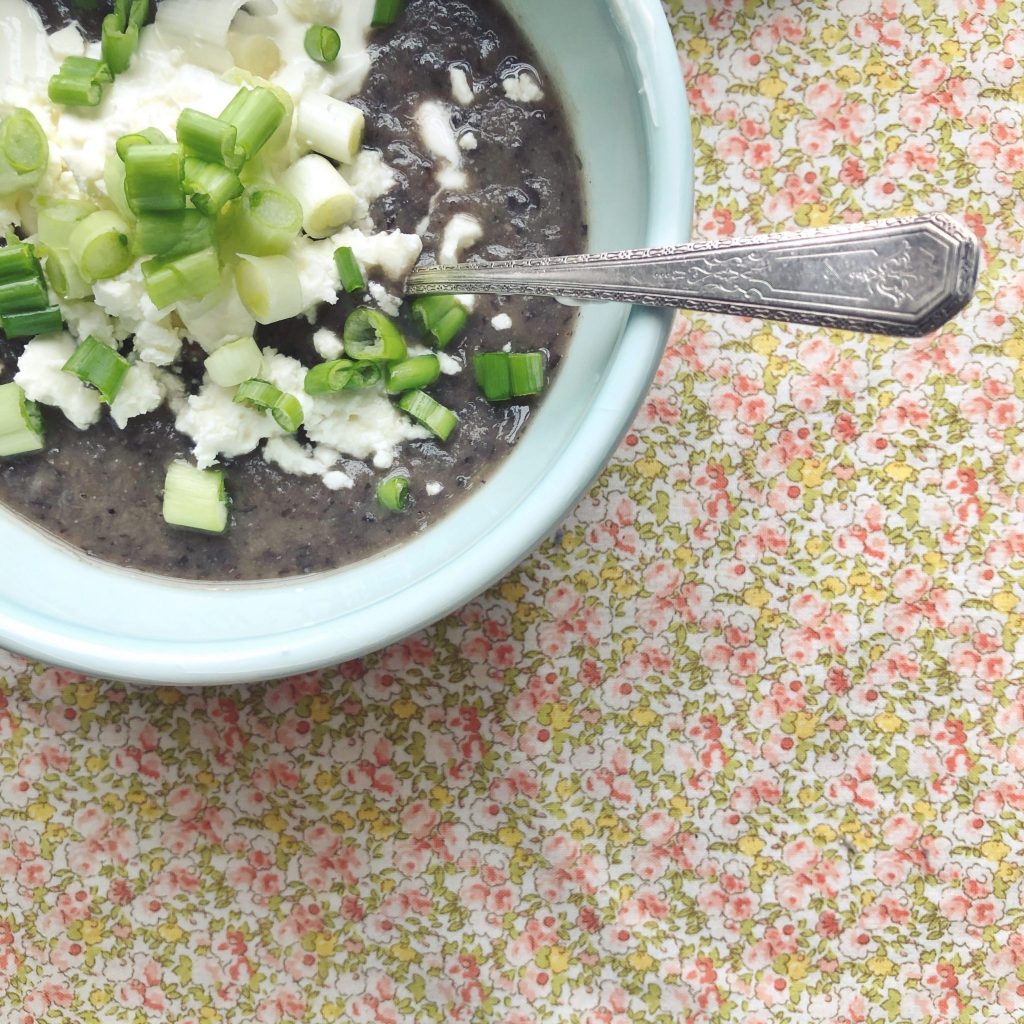 Pico De Gallo Black Bean Soup
4 cans (15 ounces each) black beans, rinsed and drained
2 cups vegetable or chicken broth (I like to use this chicken stock)
2 cups pico de gallo
1/2 cup water
2 teaspoons ground cumin
Topping ideas:
Sour cream
Cheese and more cheese
Chopped fresh cilantro
Green Onion
Additional pico de gallo
In a Dutch oven, combine the first 5 ingredients; bring to a boil over medium heat, stirring occasionally. Reduce heat; simmer, uncovered, until vegetables in pico de gallo are softened, 5-7 minutes, stirring occasionally.
Puree soup using an immersion blender, or cool soup slightly and puree in batches in a blender/food processor. Return to pan and heat through. Serve with toppings as desired.
Freeze option: Freeze cooled soup in freezer containers. To use, partially thaw in refrigerator overnight. Heat through in a saucepan, stirring occasionally; add a little broth or water if necessary. Top as desired.
Recipe from Taste of Home