"When you bake, you always bake for a reason" remarked the contestant misty-eyed as she gave farewell on the Great British Baking Show. My mom and I look across the living room at each other,  normally not swayed by dramatic farewell speeches given on reality TV. There were tears in our eyes, too.
We know what she means. We all bake for a reason.
At the close of this week's celebration of all things peaches, it it fitting to end with my very favorite–peach dumplings. This recipe is a little bit of my mom and a little bit of my Great Grandma, and that's what I love about it.  It's my Grandma's dumpling recipe, that she made with apples long ago.  And now, my mom makes them with peaches. It's everything a good bake should be and more. Nothing fancy, nothing complicated, just a whole lot of delicious made with love.
Bake up these dumplings and ponder on the reason why you bake…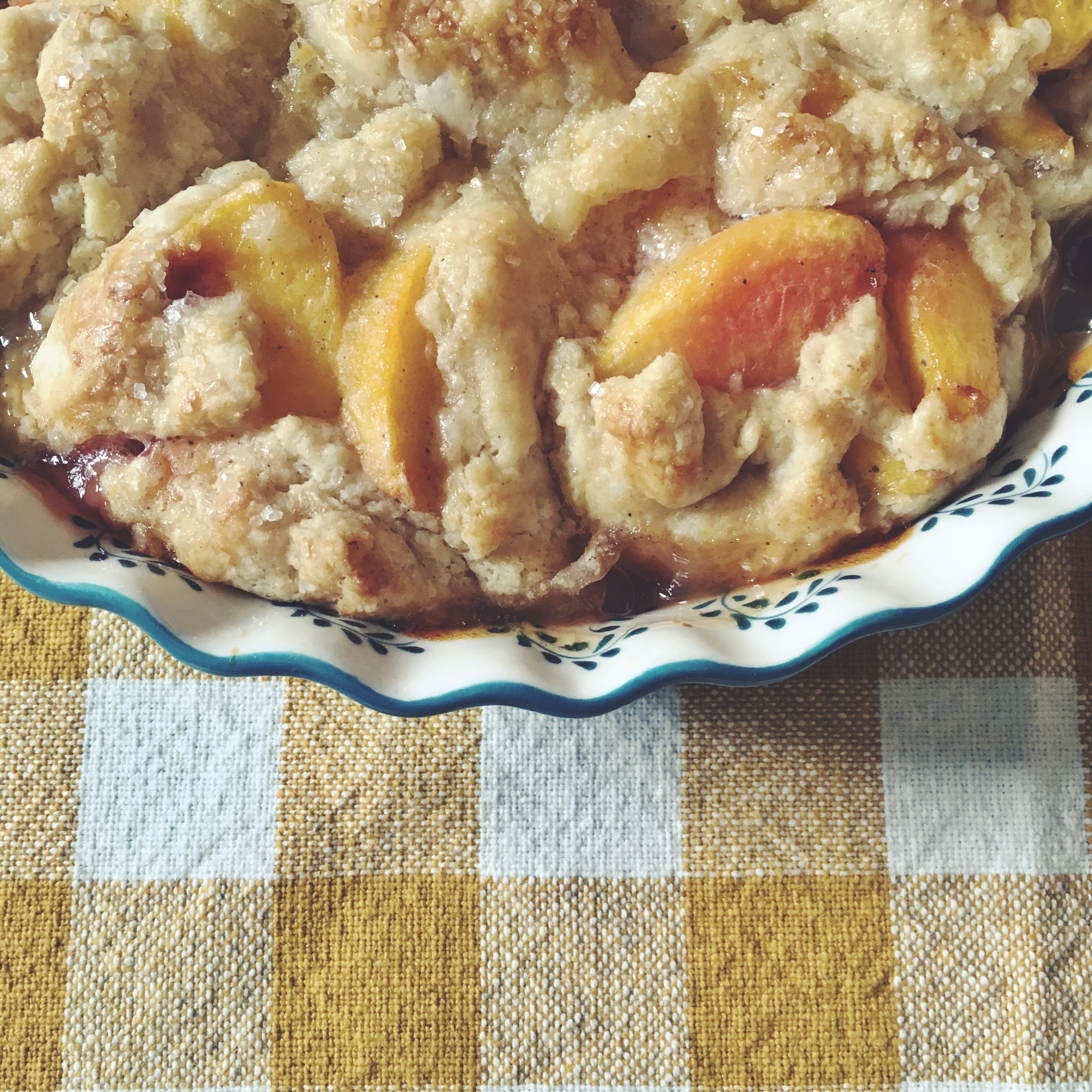 Peach Dumplings
1 double pie pastry (Grandma Goldie's Recipe)
2-4  lbs fresh or frozen peaches
1/4 c butter
1/2-3/4 c sugar
1/2 tsp cinnamon
1/4 tsp cloves
1/4 c flour
Whisk dry ingredients and then toss with peaches. Roll 1/2 of the pastry dough and divide into 4 squares. Place peach mixture in the middle of each square and fold up to create dumplings and place in baking dish. Repeat with remaining ingredients. Before placing in the oven, add a little water to the bottom of the pan, likely no more than 1/4 cup. (Do not pour it over the dumplings but just in the bottom, in between them). Bake at 350 for 40-50 minutes or until pastry is golden.
Optional: before baking, brush pastry with egg wash and coarse sugar.