I imagine it's no coincidence that the founding church charted out the Lenten season during the waiting for spring.
Redemption, coming to life again…found in the bleak, gray of winter's end, just when we think it will never come.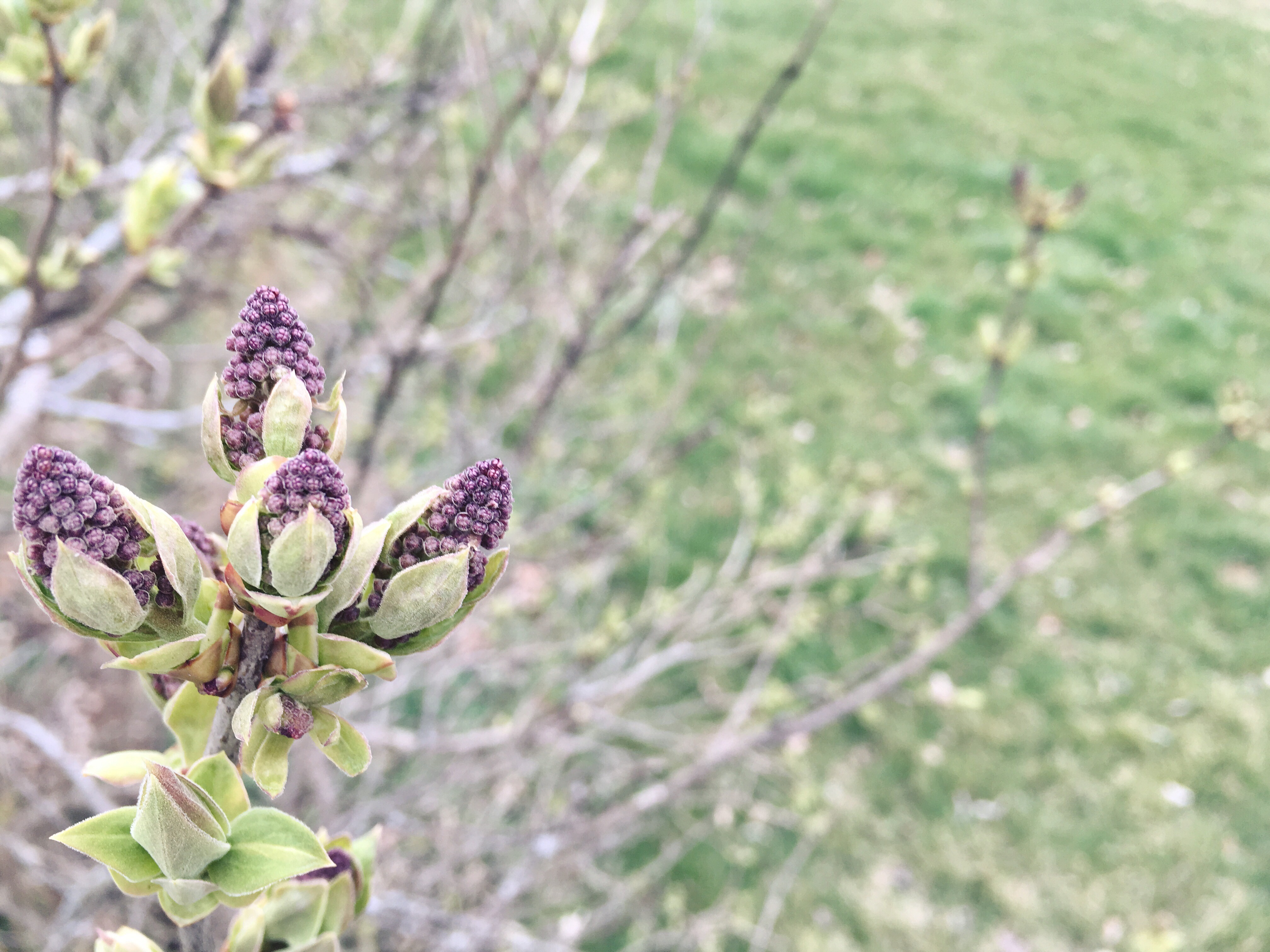 Lent is uncomfortable. The waiting uncomfortable.
I recently learned that many lilac varieties can't bloom without a hard winter. God uses the harsh winter to help them grow. Get it with me. The painful, uncomfortable, cold of winter is necessary…or they can't bloom.
I've been struck by something a dear pastor friend of mine shares in his new book on lent: The Good of Giving Up, "fear spiritual numbness more than physical discomfort."
As we wait for spring and the redemption it brings, there in the fridged air, let's fear growing spiritually numb more than the discomforts the long winter brings.
"For 'yet a little while, and the coming one will not come and will not delay; but my righteous one shall live by faith…'" Hebrews 10:37 (ESV)
"In days to come, Jacob will take root. Israel will blossom and bloom and fill the whole world with fruit." Isaiah‬ ‭27:6‬ ‭(HCSB)
"On that day it will be said, 'Look, this is our God; we have waited for Him, and He has saved us. This is the Lord; we have waited for Him. Let us rejoice and be glad in His salvation.'" ‭‭Isaiah‬ ‭25:9‬ ‭(HCSB‬‬)
The blooms are coming.