Fresh, filling, flavorful.
This salad couldn't be simpler. And the possibilities of add-ins, endless.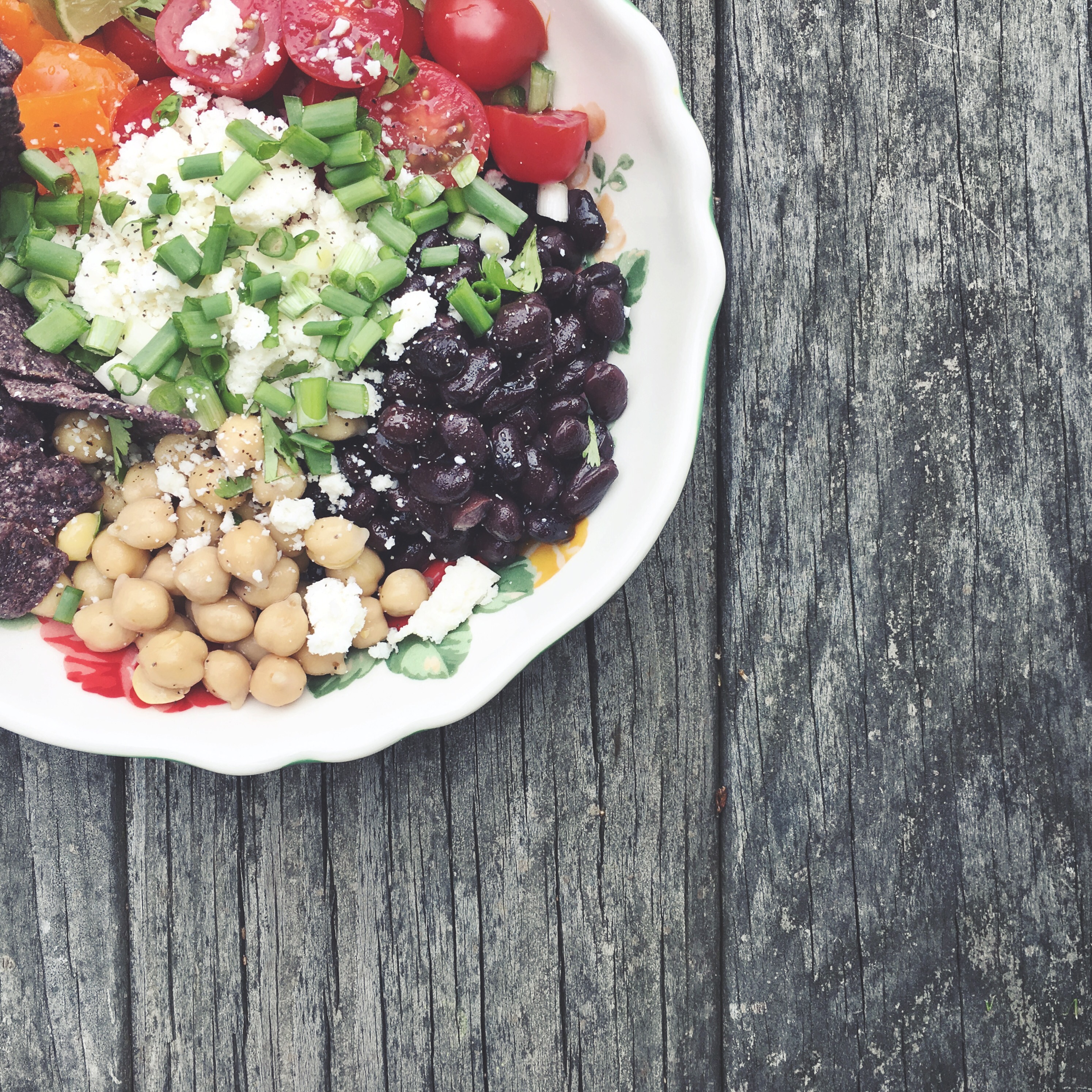 Buttermilk can pretty much be anyone's BFF, bless you, buttermilk. So when you pair buttermilk with green salsa, you get a humble little dressing that can zest up even the most ho-hum salad.  And cotija cheese, as I affectionately call, Mexican feta… hello, party.
I love the extra flavor the blue corn chips lend, it allows me to use less and still not feel like I'm skimping on the good stuff. Again, this blog shall never be called skinny pumpkin….but hey, this recipe's calorie count lets me taste test the honey cake I'm making later this week. Priorities.
Black Bean & Quinoa Salad
Serves: 1
Calories: 349
1/2 c. quinoa, cooked and chilled
3 tbs. cotija cheese, crumbled
1/4 c. black beans, rinsed
1/4 c. garbanzo beans
6 blue corn tortilla chips, crushed
2 tbs. green salsa
1 tbs. buttermilk
(to taste)
sweet orange bell peppers
cherry tomatoes
green onion
fresh cilantro
salt & pepper
Combine your favorite green salsa with a splash of buttermilk and whisk to combine. Add, quinoa, black beans and garbanzo beans, bell pepper, tomatoes. Sprinkle with cheese, crushed chips, green onion, cilantro, salt and pepper. Toss together and voila, delicious.
Enjoy!