The flour is being measured and the oven preheated.  In that space, my heart finally gets quiet.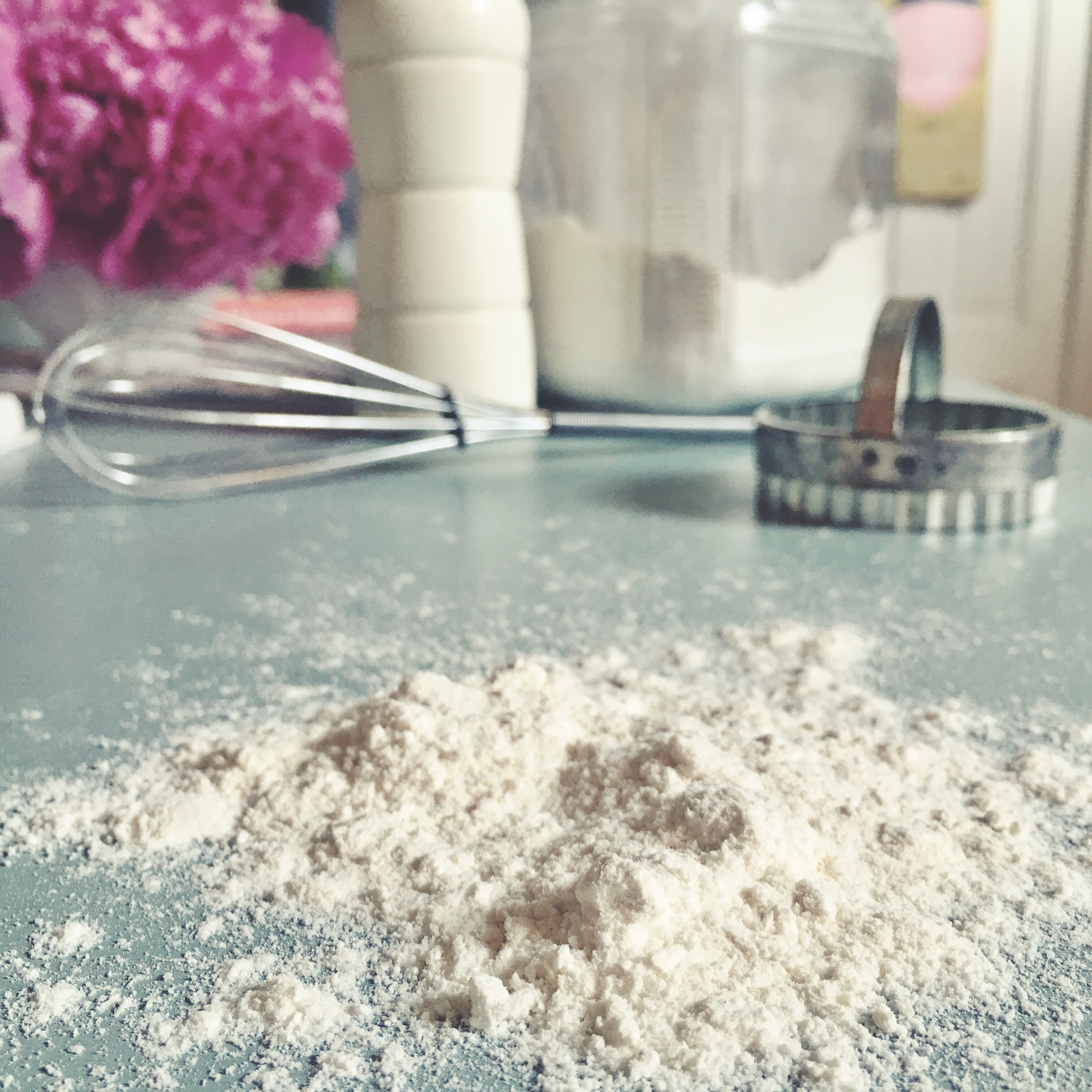 My phone set to airplane mode. The recipe I follow is open face on the counter, no internet necessary.  You know, the old fashion way.
I grate frozen butter.
My mind lands on this thought:
God orders the world in such a way that even curls of frozen butter make art. He takes the time to create people, his image, extravagance…and yet he still finds time for the butter curls. Allows me to find time, to find him there too. How can a holy moment come while making a biscuit?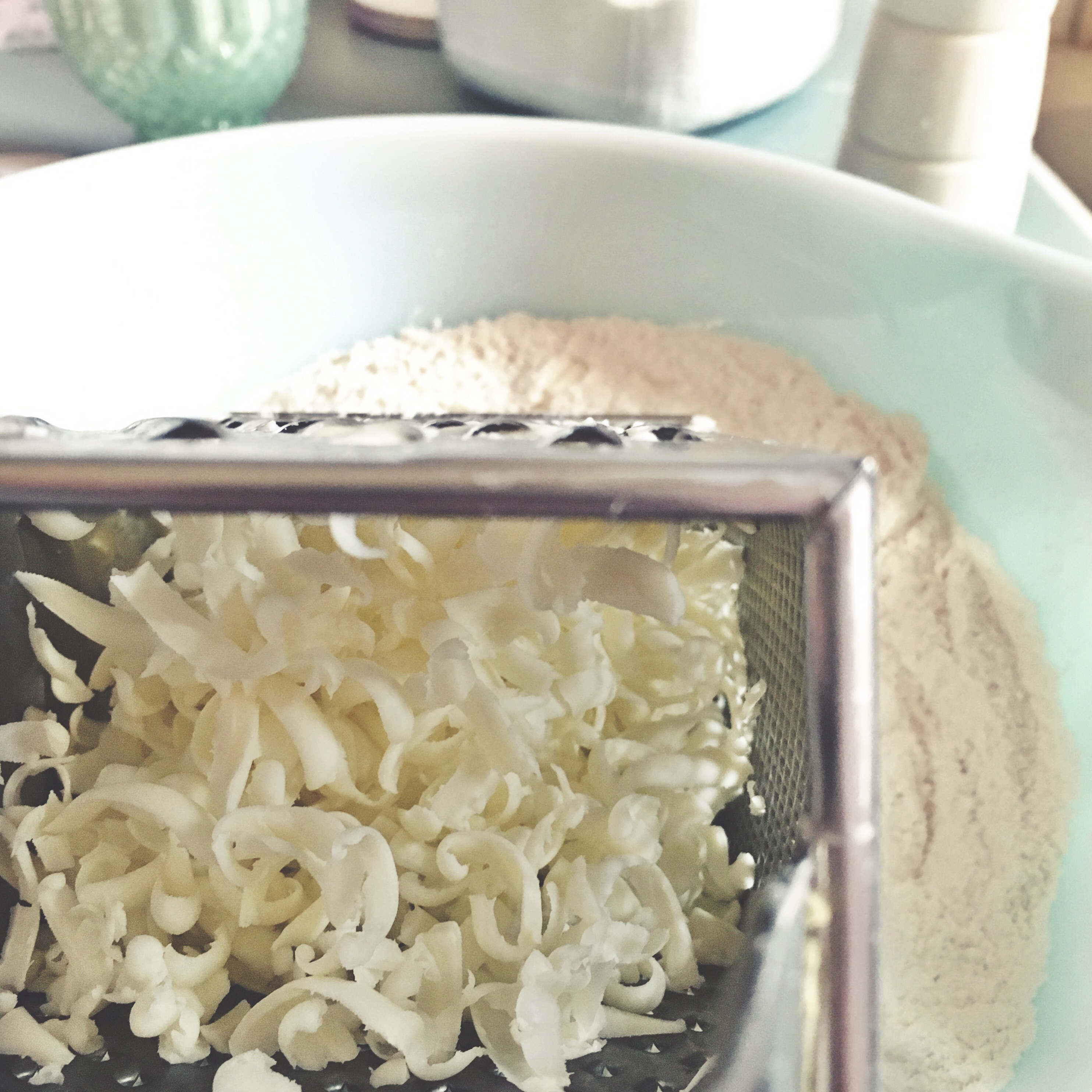 Lest you think all my moments are peace, they indeed, are not.
However in God's good grace, every once in a while, in spite of myself, I will catch a glimpse of a wonder. His wonder. This little blog here is to help me remember and mark them.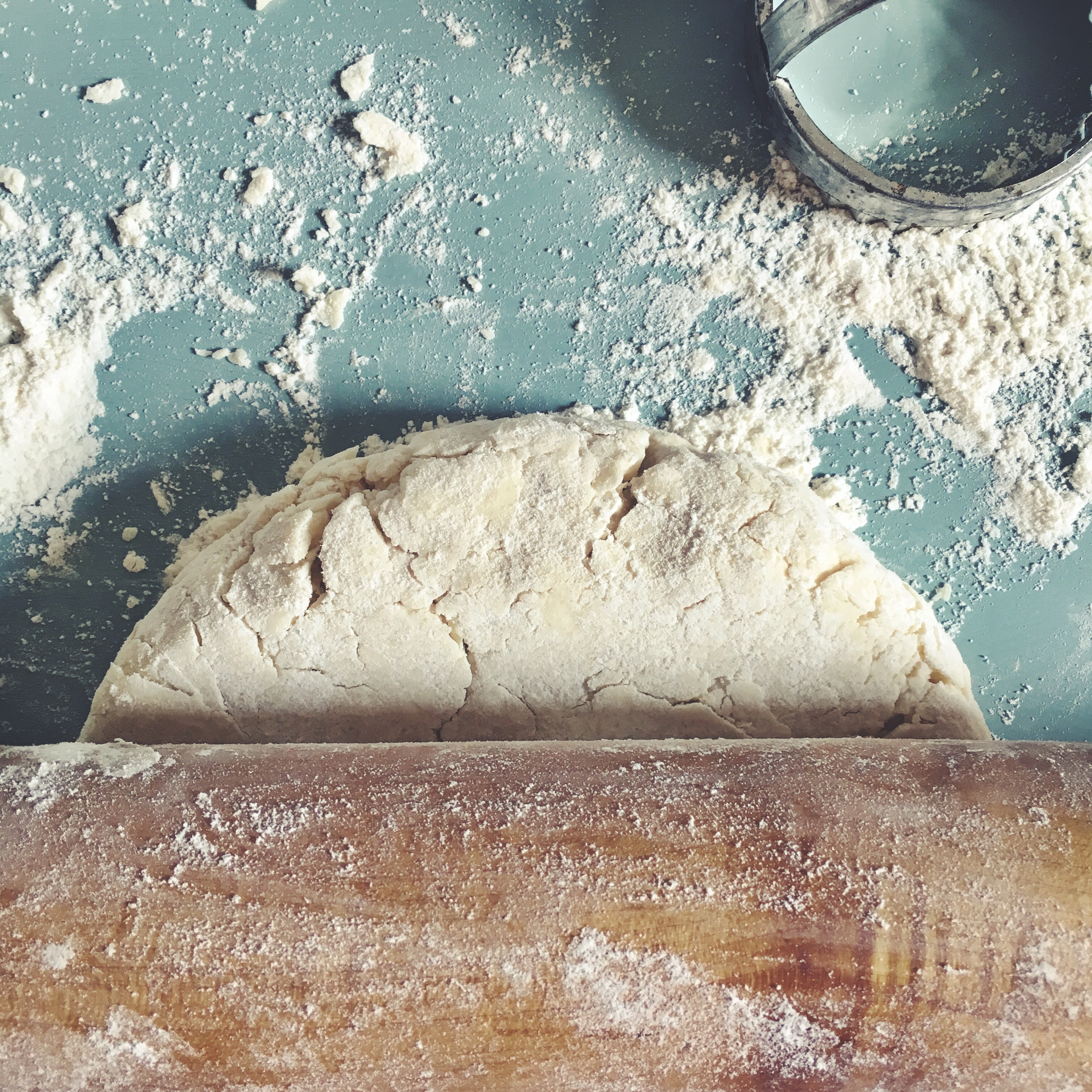 God, he can be faithful in a country kitchen with dishes to wash and a batch of biscuits in the oven.
In a hospital emergency room with no answers.
In the dark at 2 a.m. when you can't sleep and your baby can't either.
In all the moments.
His unfailing love reaches to the stretched out sky, his faithfulness even beyond, past the clouds. (Ps. 36:5)
Yet in all of His largeness, nothing gets lost. (Ps. 36:6 MSG)
Not a bird, not a butter curl, not even you.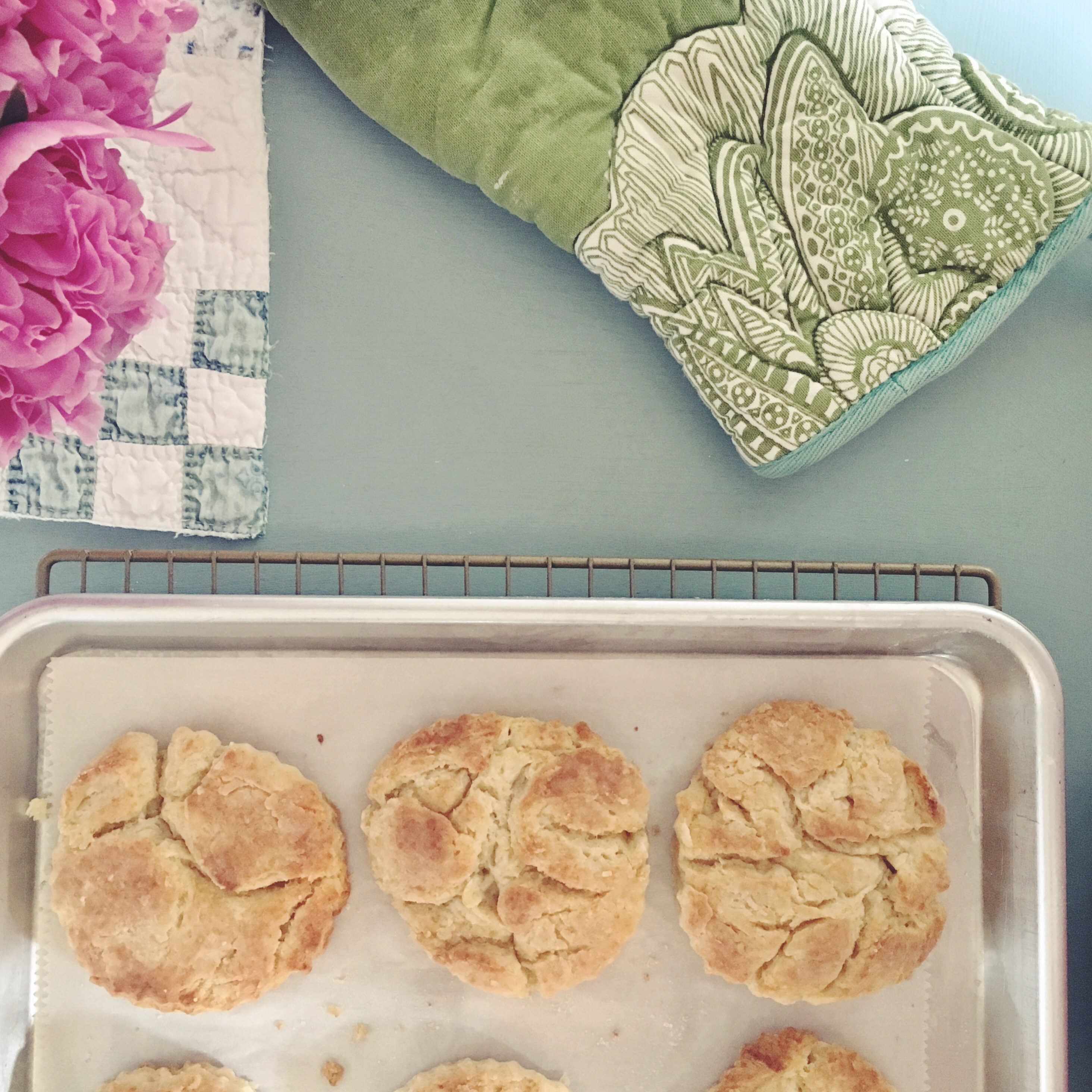 Sweet Shortcake Biscuits
Recipe from The Southern Baker
Makes 12-14 shortcakes
1/2 c. butter frozen
2 1/2 c. self-rising flour
2 tbs. sugar
1 c. chilled heavy cream*
Parchment Paper
2-3 tbs. butter, melted
Preheat the oven to 457 degrees. Grate frozen butter using large holes of a box grater. Toss together grated butter, flour, and sugar in a medium bowl. Chill for 10 minutes.
Make a well in center of mixture. Add cream, and stir 15 times (dough will be sticky).
*I had to use more cream to bring my dough together.*
Turn dough out onto a lightly floured surface. Lightly sprinkle flour over top of dough. Using a lightly floured rolling pin, roll dough to 3/4-inch-thick rectangle (about 9 x 5 inches). Fold dough in half so short ends meet. Repeat rolling and folding process 4 more times.
Roll Dough to 1/2-inch thickness. Cut with a 2 1/2-inch floured round cutter, reshaping scraps and flouring as needed.
Place dough rounds on a parchment paper-lined jelly-roll pan. Bake at 475 degrees for 15 minutes or until lightly browned. Brush with melted butter.
Enjoy!