My dad has a peach tree.  That little tree has had his attention and care for every hard winter and every sudden spring and hot summer for the last five years. He tends to it…watching for disease and new growth. Pruning, so it grows right and strong and healthy. Painful prunes. He tells me. He shows me. Painful for him to make. Yet he knows left to its wild, fruit won't come in abundance. The spiritual parallels abound and often I'm all about the pruning talk, but instead, today, I find myself remembering that God, while he prunes, is also always accompanied by abundance. So while this small peach tree bears imperfect fruit in an imperfect world, we still can make muffins and jams and pies and celebrate, because He is indeed good the fruit of life with Him is always sweet.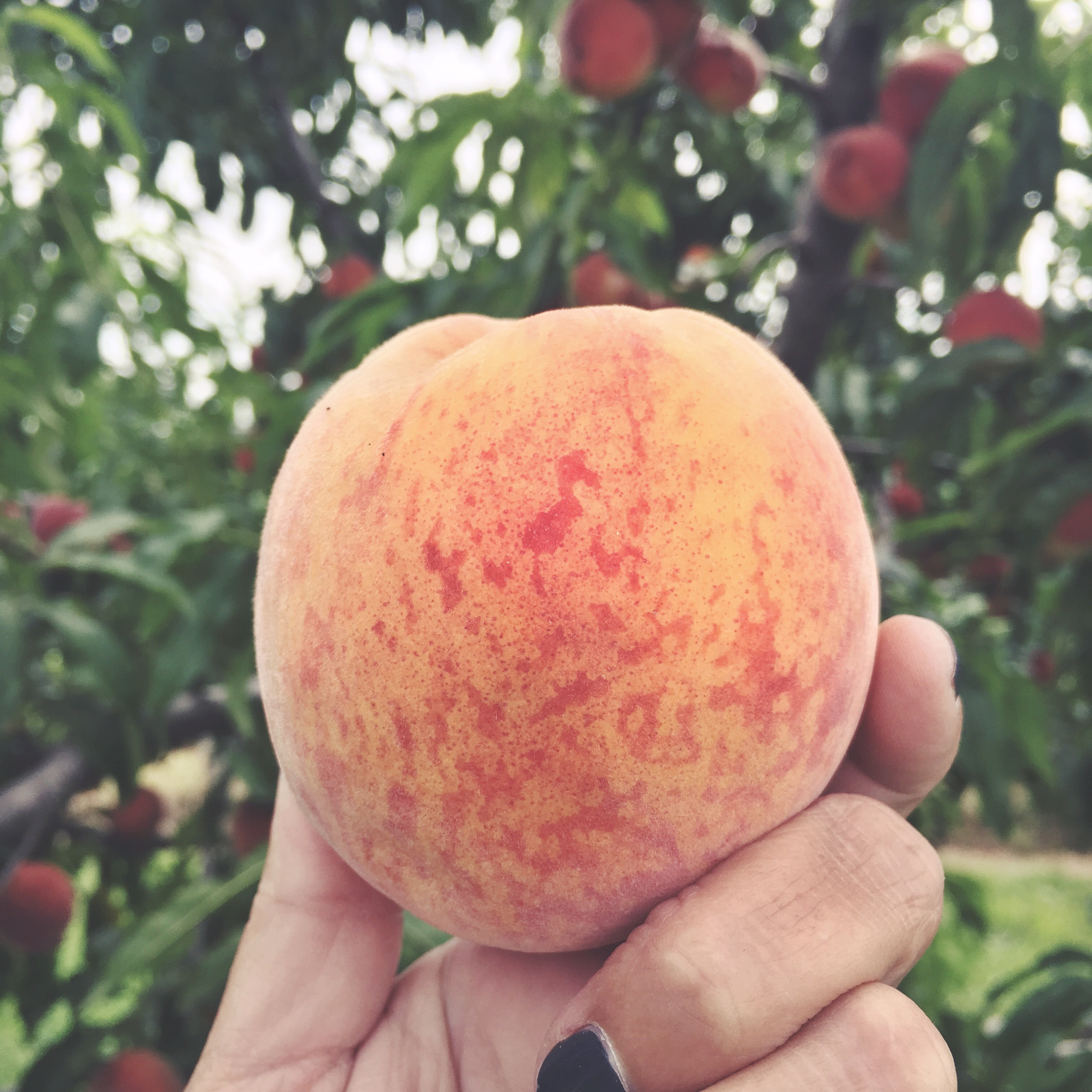 So in honor of this blessed truth, let's declare it peach week and make all the things peach.
First up, a new favorite peach muffin recipe. Just as bright and cheery as it sounds!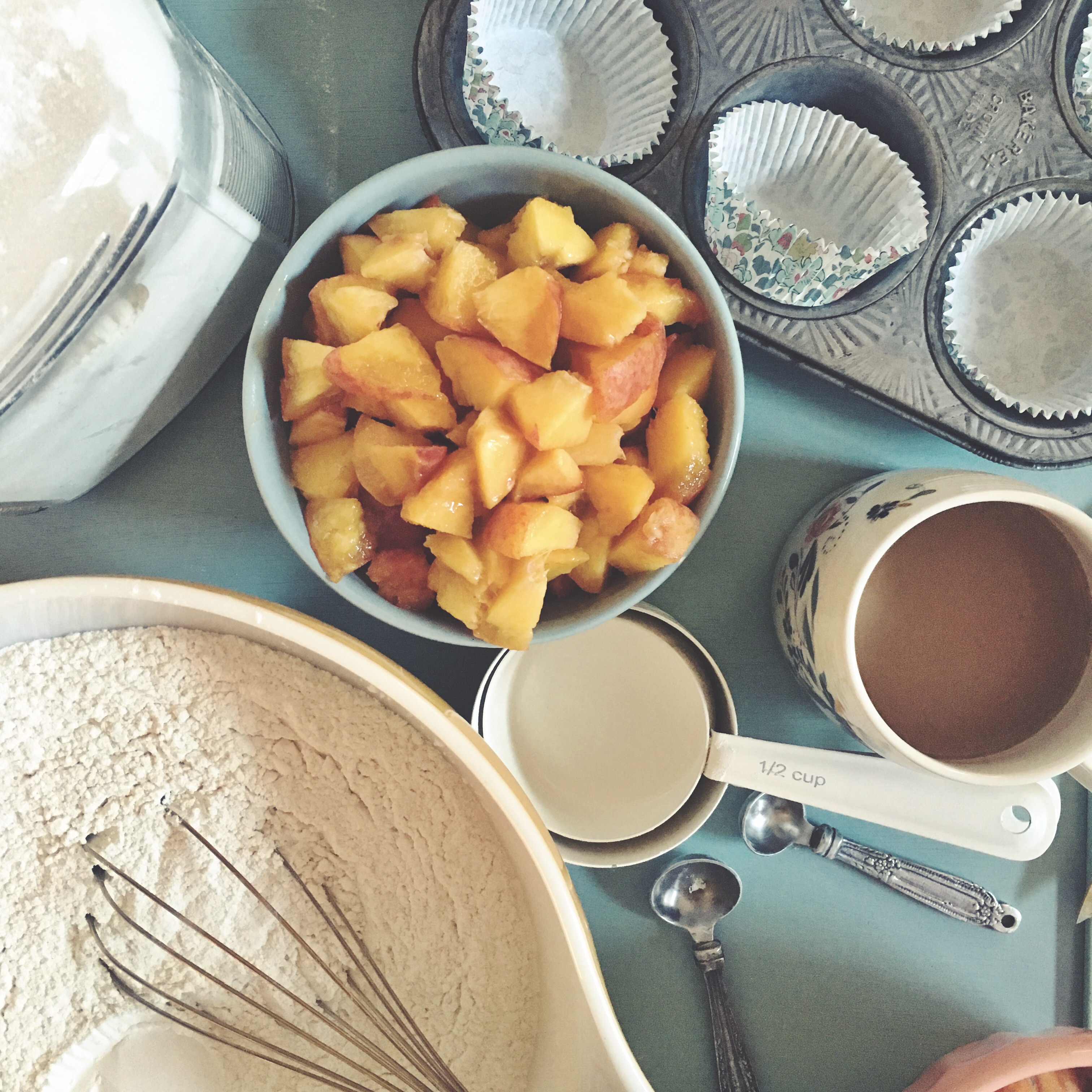 I have mentioned before how trusted and true the recipes are from the fine folks at King Arthur, and this recipe is no different.
I even popped of few of these golden gems into the freezer to bring out on the first brisk morning of autumn. Peach perfect.
Spiced Peach Muffin Recipe (from King Arthur Flour)
4 1/2 cups King Arthur Unbleached All-Purpose Flour
1 teaspoon salt
4 1/2 teaspoons baking powder
2 cups dark brown sugar
1/2 teaspoon ground allspice
1/2 teaspoon ground nutmeg
1 teaspoon ground cinnamon
2 large eggs
3/4 cup vegetable oil
1 1/4 cups milk
4 peaches, diced (not peeled) or 3 cups small whoe berries or other fruit, diced
1/4 cup granulated sugar, for topping
Preheat the oven to 400°F. Lightly grease two standard muffin pans; or line with muffin cups, greasing the cups.
Combine the flour, salt, baking powder, brown sugar, allspice, nutmeg, and cinnamon in a large bowl.
Whisk together eggs, vegetable oil, and milk. Stir into the dry ingredients.
Gently fold in the fruit.
Heap the batter into the muffin pan; the cups will be very full. Sprinkle sugar on top of each muffin.
Bake the muffins for 25 to 30 minutes, or until they're golden, risen high, and spring back when touched in the center.
Remove the muffins from the oven, and cool them on a rack. Store, well-wrapped, on the counter for 3 days; or freeze for up to 3 months.