Buttery and wholesome.  Cheesy and creamy. This tomato tart is simple and oh so delicious. And it's super forgiving too, so toss in cheeses you have and adapt as sounds fun to you!
Lazy Tomato Tart
Savory Cornmeal Pie Pastry
3/4 c. all-purpose flour
1/2 c. plain white cornmeal
1/3 c. grated Parmesan cheese
1/4 tsp. salt
1/2 c. butter, cold and in pieces
1/3 c. ice water
3 Cheese Filling
15 oz Whole Ricotta Cheese
1/2 c. shredded Romano cheese
1/2 c. shredded Parmesan cheese
1 egg
Salt and Pepper to taste
Topping
Flaked sea salt
Egg, for wash
Fontinella or other cheese for garnish
Fresh tomatoes of your choice
Stir together the first 4 ingredients and then cut in butter with a pastry blender until crumbly. Sprinkle with ice water, 1 tbs at a time, and stir with a fork until dry ingredients are moistened. Shape into disk, cover and chill at least 30 minutes.
Meanwhile, combine ricotta, Romano and Parmesan cheeses and egg together until combined. Salt and pepper to taste.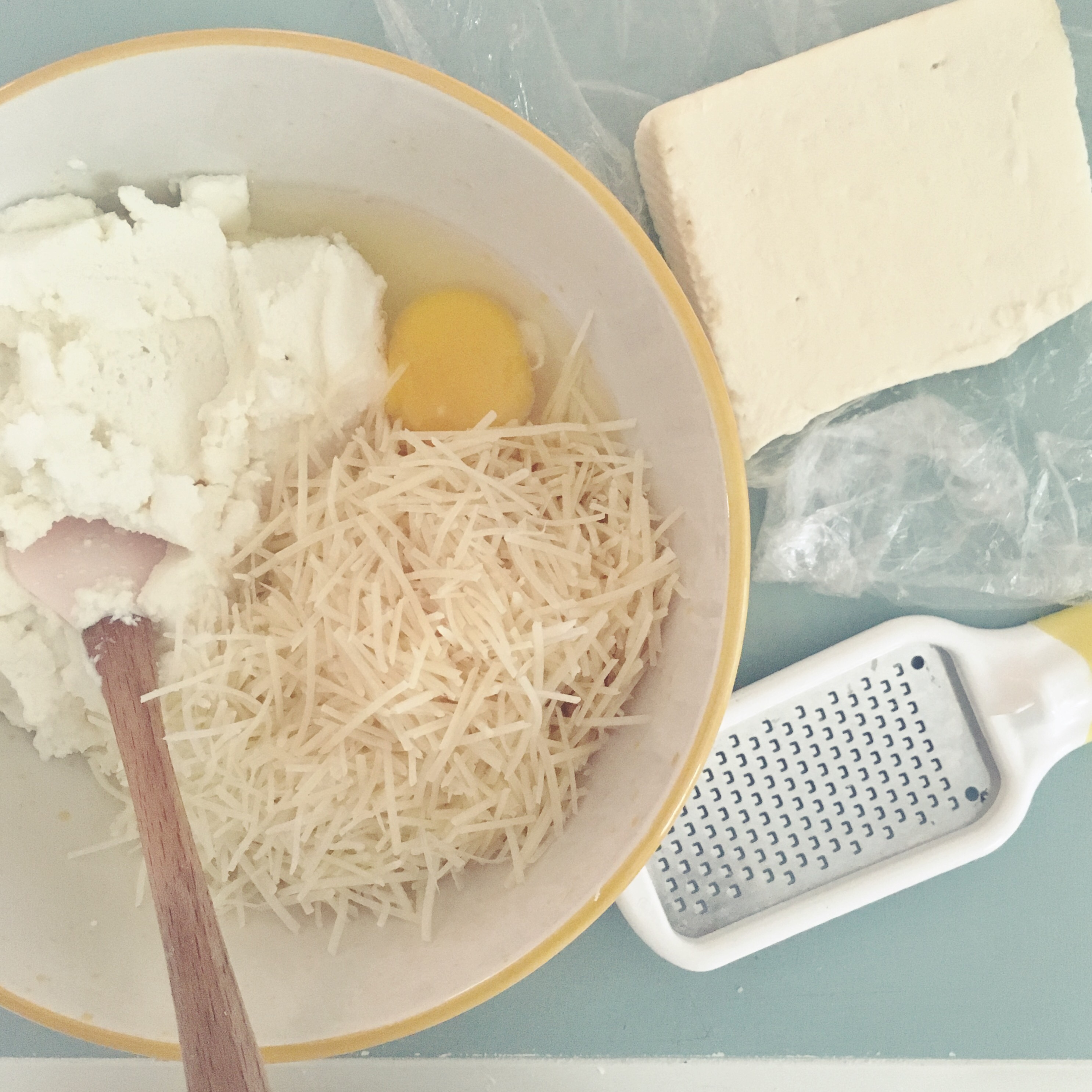 Once pastry has chilled, roll into large circle and place cheese mixture in center. Gently fold in the sides of pastry to form a galette, a.k.a. a lazy tart. Place on a large baking sheet. Brush pastry edges with egg wash and sprinkle with flaked salt and extra cheese.


Bake for approximately 30 minutes in a 425* oven, in the lower rack of the oven until pastry is golden brown. Do watch to see if it's getting too brown around the 15 min mark, just in case your oven runs warm. Immediately after removing from the oven top with sliced tomatoes of your choice and just a little more salt and cheese. Allow to cool 5 minutes, serve and enjoy!