This is the perfect week to make these delicious and simple pumpkin hand pies. They are buttery and oh so highly delicious. This pumpkin treat is perfect for any farewell to fall, perhaps a picnic or just a cozy day inside when the weather gets blustery.
Week 41} Pumpkin Hand Pies
1 butter pastry recipe
For the Filling:
1 cup pure pumpkin puree, canned
¼ cup brown sugar, packed
2 TB granulated sugar
¼ tsp nutmeg
½ tsp cinnamon
¼ tsp cloves
¼ tsp ginger
Plus a little butter for each little pie
Prepare pastry and make sure to chill well, at least an hour. Using a biscuit cutter shape into rounds.
Whisk together pumpkin and remain sugar and spices.  Place a small portion of pumpkin on each round of dough, top with a little butter if desired–(quarter of a butter pat should do) and top with another round (and slice slits for steam) or fold over to seal. Note, you can use egg wash to seal discs and crimp with a fork. Once sealed, top with additional egg wash and coarse sprinkling sugar.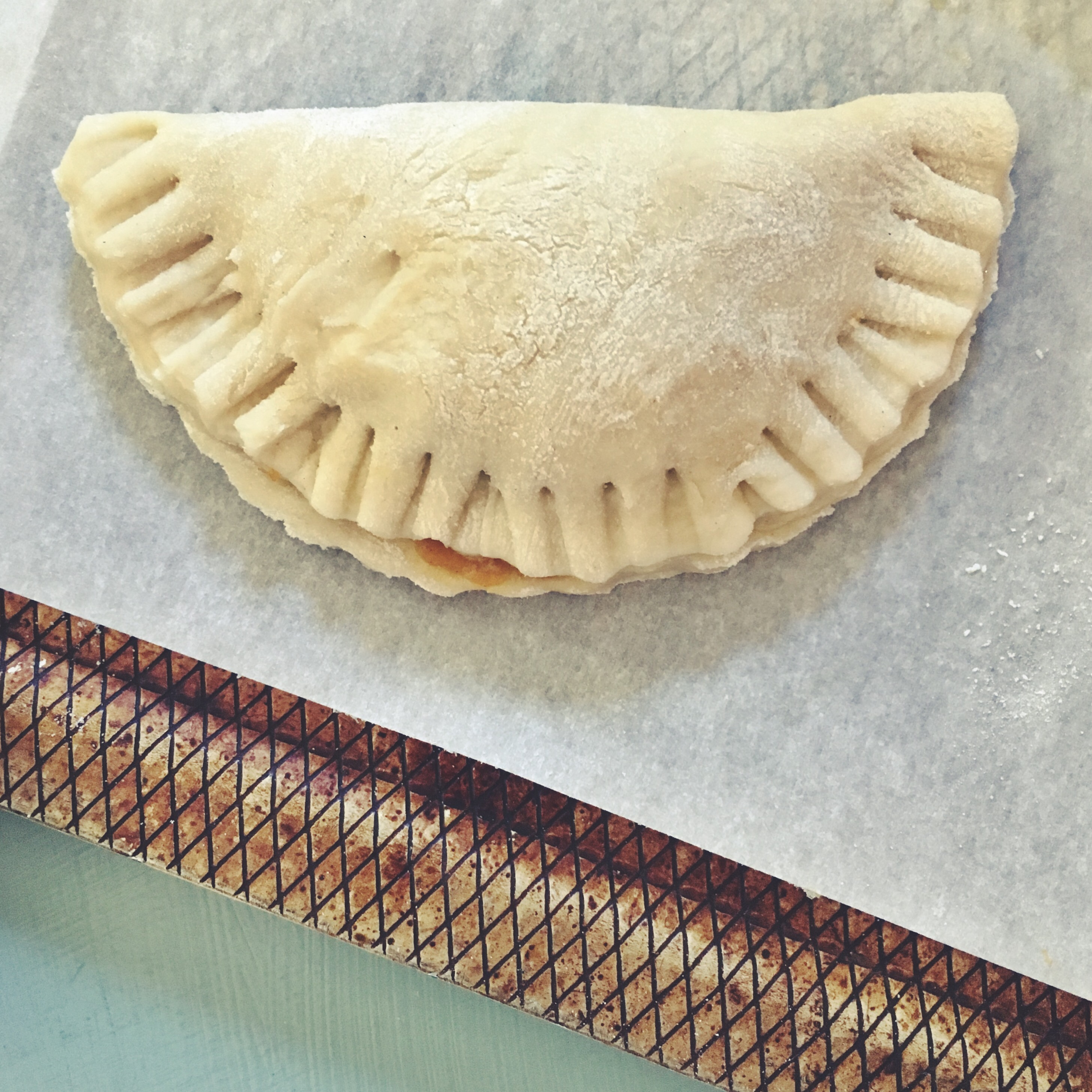 Bake on a rimmed cookie sheet at 425 until golden brown, around 15-20 minutes. Watch to make sure they don't over brown.
Enjoy!!!