This little pie is all holiday spirit, full of just the right amount of whimsy. Perfect to toss together for a last minute party and cute enough for any special Christmas celebration. If you are really pinched for time, used pre-made chocolate cookie crust and cool whip for the topping. Classy doesn't have to be complicated.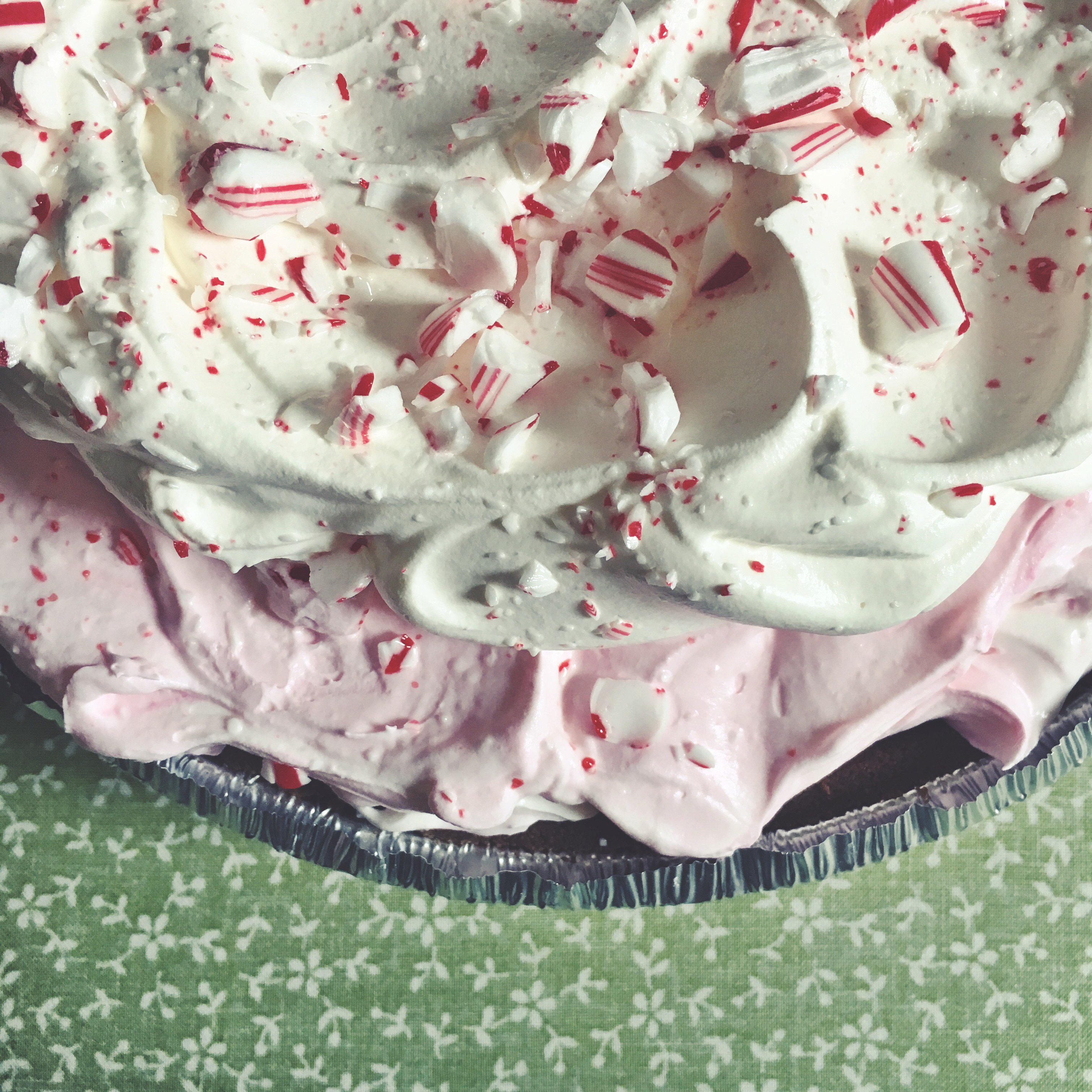 Peppermint Icebox Pie
Crust
25 chocolate Oreo cookies
1/4 tsp. Kosher salt
5 tbsp. unsalted butter, melted
Filling
12 oz. cream cheese, at room temperature
1 (7.5-oz.) container marshmallow creme
1 tbsp. peppermint extract
1 1/2 c. heavy cream
3/4 c. confectioners' sugar
6 drops red food coloring
Topping
1 c. heavy cream
1/4 c. confectioners' sugar
Candy: crushed candy canes or peppermints
Directions
Make the crust: Pulse cookies in a food processor until fine crumbs form, 10 to 15 times. Add salt and butter, and pulse to combine, 8 to 10 times. Press crumb mixture into a 9″ pie plate.
Make the filling: Beat cream cheese with an electric mixer on medium speed until smooth, 2 to 3 minutes. Add marshmallow creme and peppermint extract, and beat until combined. In a separate bowl, beat cream and sugar with an electric mixer on high speed until very stiff peaks form, 1 to 2 minutes. Gently fold cream mixture into cream cheese mixture. Gently fold in food coloring. (For swirls, add a few extra drops of food coloring before spooning filling into piecrust; do not mix in—just stir once and then spoon out of the bowl.) Spoon filling into prepared crust. Cover and chill at least 3 hours or up to overnight.
Make topping: Whip cream and sugar with an electric mixer on high speed until soft peaks form, 1 to 2 minutes; spoon over pie.
Garnish with crushed mints.
Source: Country Living Magazine