I'm still thinking about these cookies and plotting the next time I can make them. So easy and delicious, this will become your go-to no-bake this summer. It sure is mine! 
Crispy, thin, chocolatey cookie with a creamy, chocolate chip cheesecake-like filling. And better yet, no oven required and the filling comes together with ease in your mixing bowl and is oh so delicious.  So this recipe is a win-win for summer!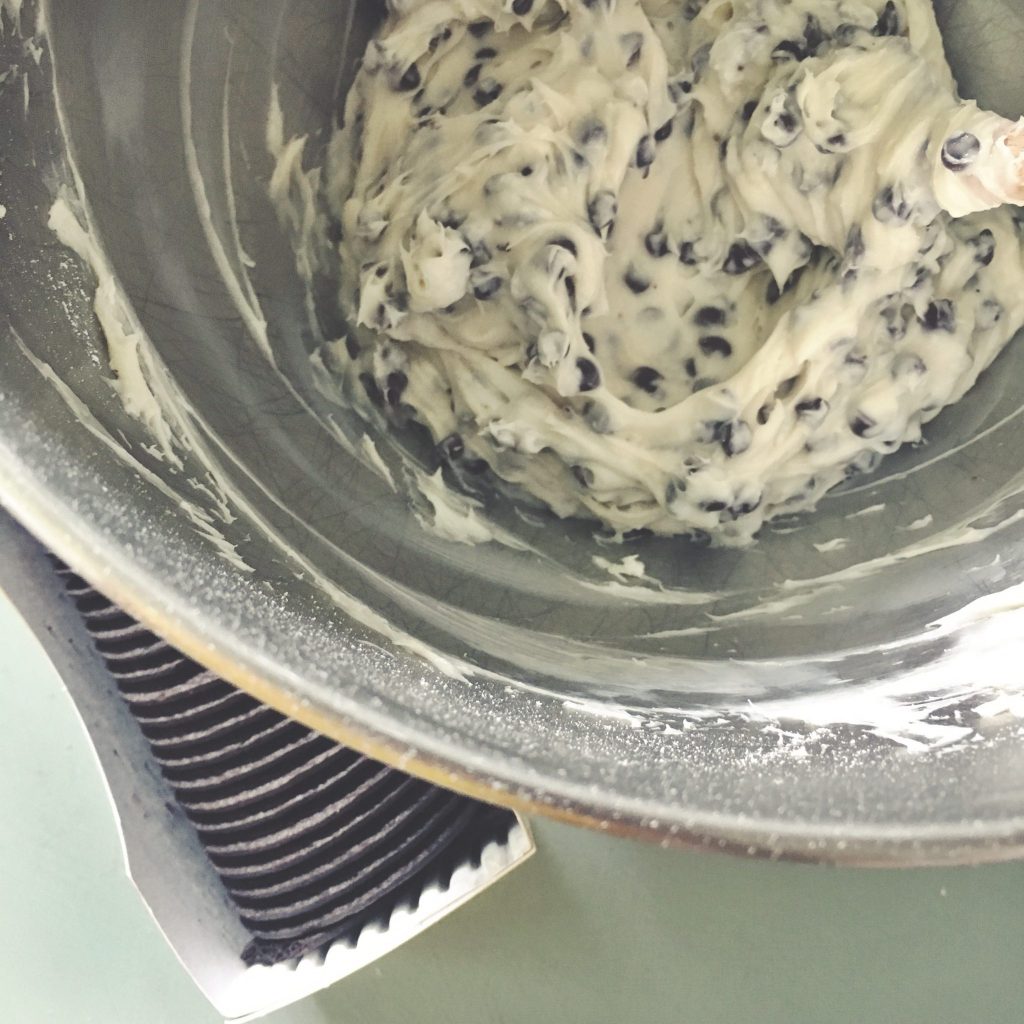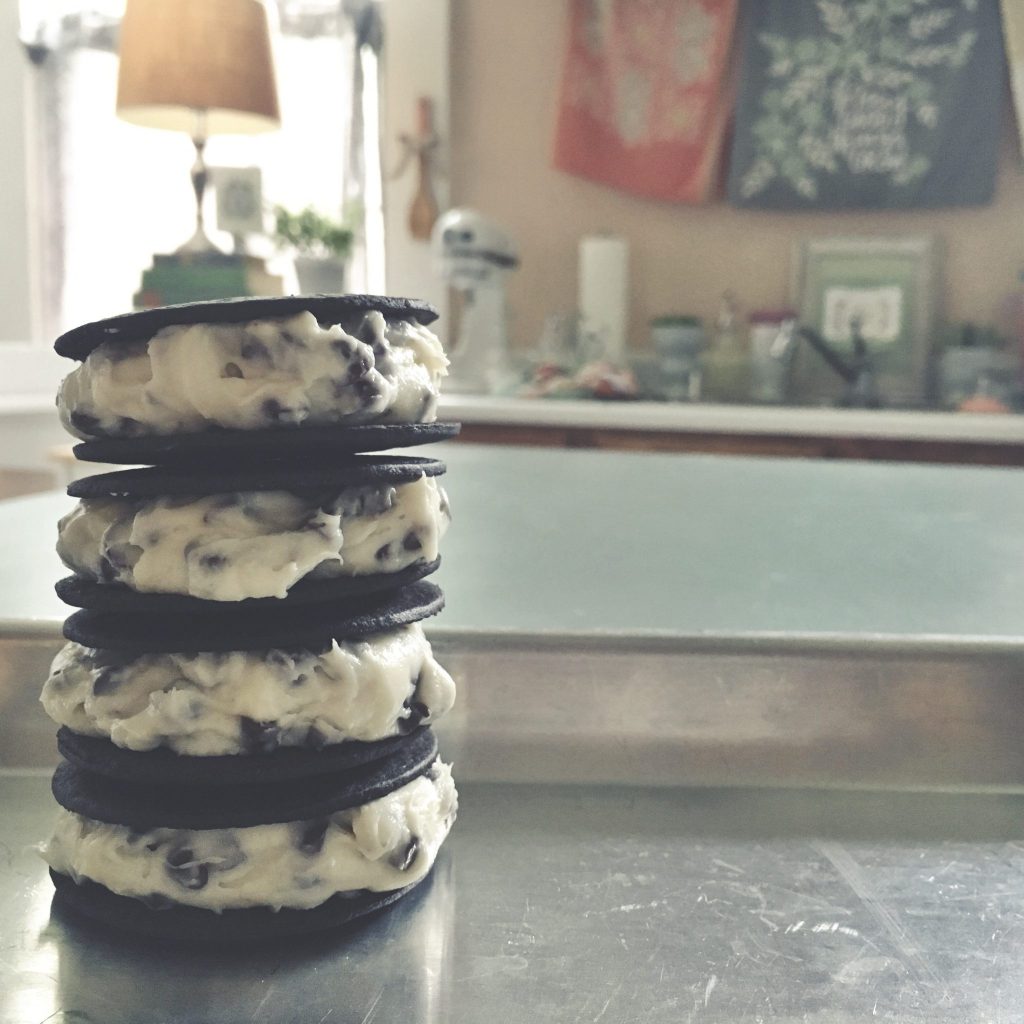 Cream-Filled Chocolate Chip Wafers
1 (8-oz.) package 1/3-less-fat cream cheese, softened
1/3 cup butter, softened
1/4 teaspoon vanilla extract
3/4 cup powdered sugar
2 tablespoons brown sugar
3/4 cup semisweet chocolate mini-morsels
3/4 cup finely chopped pecans, toasted (optional)
2 (9-oz.) boxes chocolate wafers
Beat first 3 ingredients at medium speed with an electric mixer until creamy. Gradually add sugars, beating until blended. Stir in chocolate morsels and pecans.
Spread about 1 Tbsp. cream cheese mixture evenly on 1 side of a chocolate wafer; top with another wafer. Repeat procedure with remaining wafers and cream cheese mixture. Cover cookies, and chill 2 hours. Store in refrigerator. (Cookies won't be as crisp the next day, so I say, no guilt if they are gone by day one).
Note: I used Nabisco Famous Chocolate Wafers for the chocolate wafers and found in our grocery, not with the cookies but in the ice cream condiment section. DISCLOSURE: They are around $4-5 per box, so I just used one box instead of two and used more filling per sandwich!