This peachy salad couldn't be simpler and it happens to be just as tasty, as it is lovely. Do try it!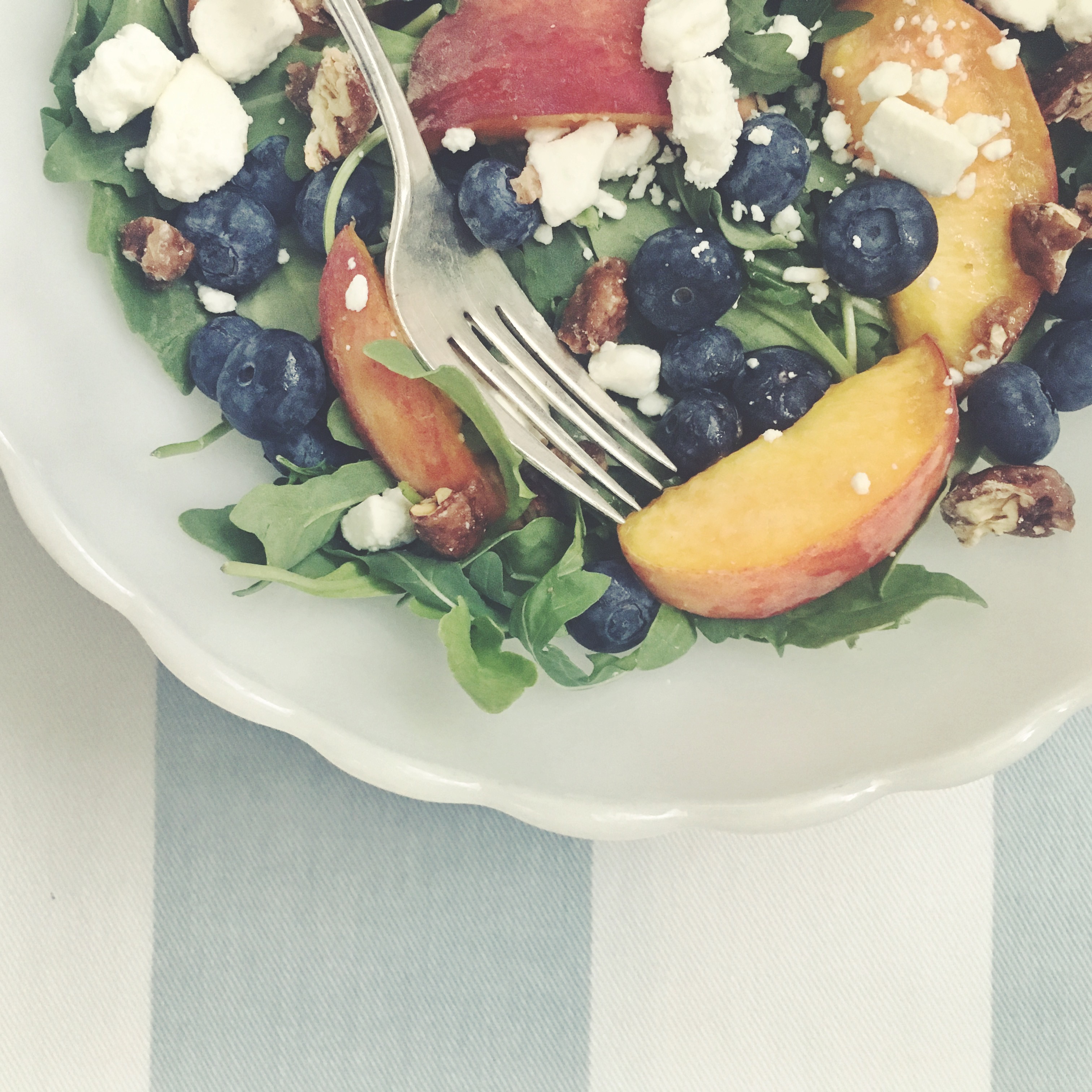 Just Peachy Summer Salad
(Adapted from Two Peas and Their Pod Blog)
For the Dressing:
4 tablespoons olive oil
2 tablespoons white or golden balsamic vinegar
1 teaspoon honey
Sea salt and crushed black pepper, to taste
For the Salad:
3 ripe peaches, cut in half, pits removed
Fresh arugula (about 8-10 cups)
1 cup fresh blueberries
1/3 c candied pecans (your choice)
2 oz fresh goat cheese
First, make the dressing. In a small bowl or jar, whisk together olive oil, vinegar, honey, salt, and pepper.
Place arugula, sliced peaches, blueberries, almonds, and fresh goat cheese in a large salad bowl. Drizzle with salad dressing. Gently toss and serve immediately. Enjoy!!!