Peanut butter fudge, mini chocolate chips, rice crispy cereal and marshmallows.  This week's recipe is so easy and delicious and bonus, no oven required, so it's a fabulous treat to whip up and perfect for the last days of summer!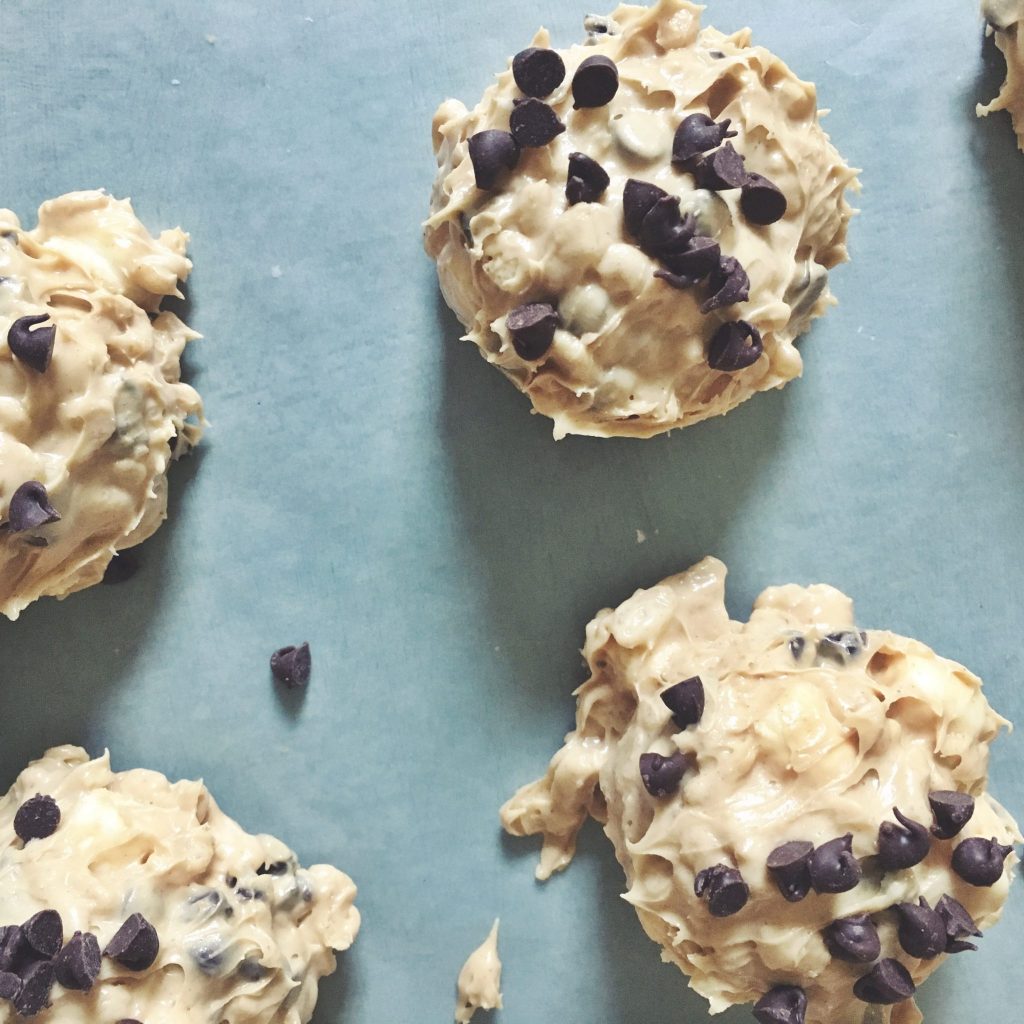 No-Bake Avalanche Cookies
1/2 cup mini chocolate chips (plus more for sprinkling on top)
16 ounces vanilla flavored candy coating ( Almond Bark or CandiQuik)
1 (15 ounce) jar creamy peanut butter
2 cups Rice Krispies cereal
1 1/2 cups mini marshmallows
Prepare cookie sheets with a silpat mat or parchment paper. Set aside.
Place chocolate chips in the freezer, until ready to use.
Melt Almond Bark in a heat safe bowl or in the tray it comes in (easier clean-up) and microwave at half power for 30 seconds at a time until melted and smooth.
Meanwhile: Add rice krispies to a large bowl. Set aside.
Add peanut butter to Almond Bark. Stir to combine. Pour vanilla candy mixture over rice krispies. Stir until combined. Allow mixture to cool to room temperature (or until barely warm). Add marshmallows. Mix until combined. Add frozen chocolate chips. Stir to combine.  Use a 2 tablespoon scoop to portion treats onto prepared cookie sheet. Allow to set in a cool place, until firm. You can pop them in the fridge if your kitchen is too warm.
Source: The Slow Roasted Italian