Sometimes you just need a simple three ingredient recipe. This brown sugar shortbread is just that and perfect to add to your afternoon tea routine for a special treat!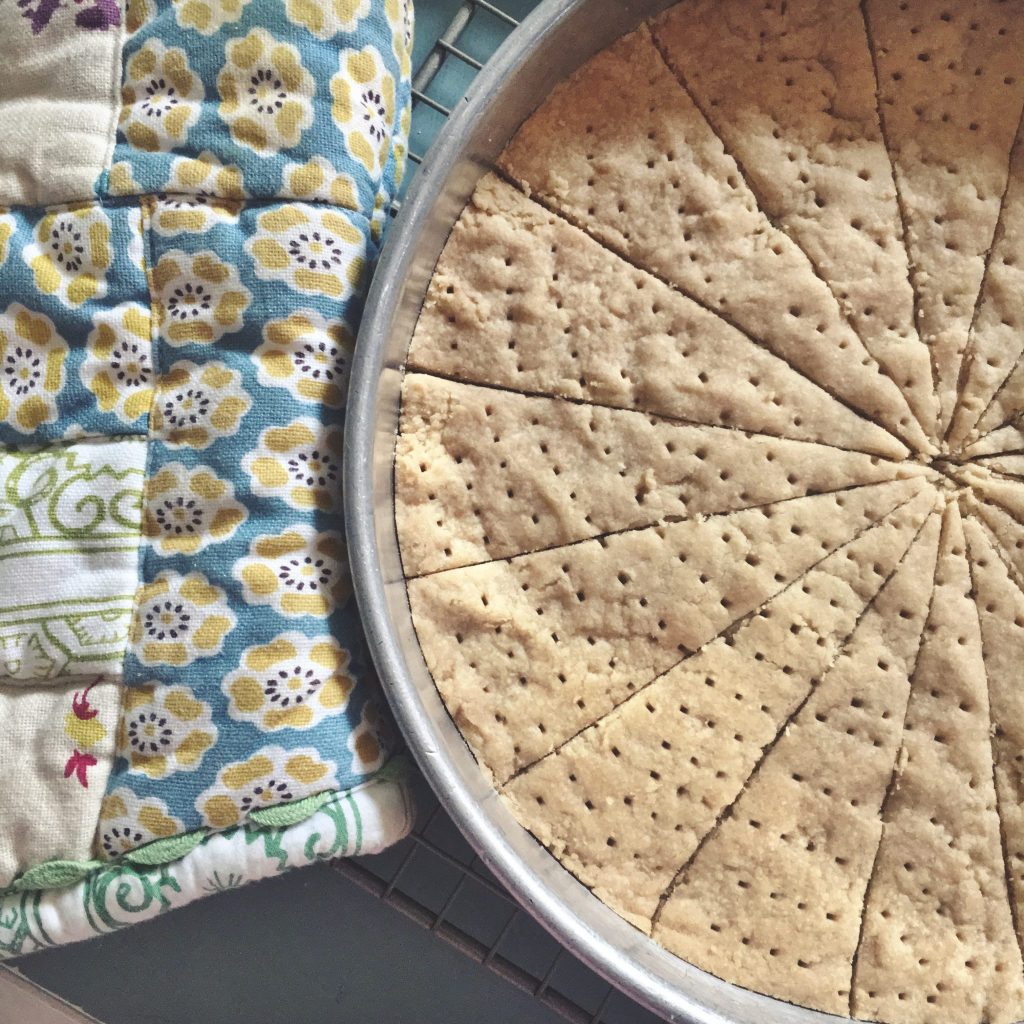 Brown Sugar Shortbread
1⁄2 cup salted butter, at room temperature
1⁄4 cup  light brown sugar
1 1⁄3 cups all-purpose flour
Using an electric mixer or creaming vigorously with a wooden spoon, beat the butter and brown sugar until fluffy and pale. Add the flour and stir just until incorporated.
Transfer the dough to an 8-inch (20cm) cake pan (square or round). Dough may be really dry and crumbly, just do your best to work with it and press it into an even layer with your fingers. Prick the dough evenly across the surface with a fork. If you're using a square pan, score the dough into 6 rows and 4 columns (for 24 cookies) or into 8 rows by 4 columns (for 32 cookies) using a very sharp knife. If you're using a circular pan, score the dough into 16 or 24 triangles.
Cover with plastic wrap and refrigerate for at least 20 minutes before baking.
Preheat the oven to 325°F (165°C). Bake for about 25 to 30 minutes, until the dough is a very light golden brown and the surface looks dry; watch carefully so it doesn't get too dark. (The shortbread will get darker as it cools in the pan, so you'll want to pull it out just before it has reached the desired color.) [This will take a little practice for the perfect consistency] Remove from the oven and immediately cut it using the scored lines as guides. Let cool in the pan before separating the pieces. The shortbread will keep in an airtight container for several days.
Source: Bake from Scratch