Sometimes you just need something simple.  This week's recipe is stretching the bounds of the cookie definition again, but I think you'll forgive me. I love s'mores and s'more brownies even more, but they are always hard to get just right with soft marshmallow that doesn't melt too much or become to gummy, or is too messy to serve easily. Here is an simple solution–make individual brownies and top with the s'more toppings.
Cute and easy. What more could we need as we say goodbye to summer days!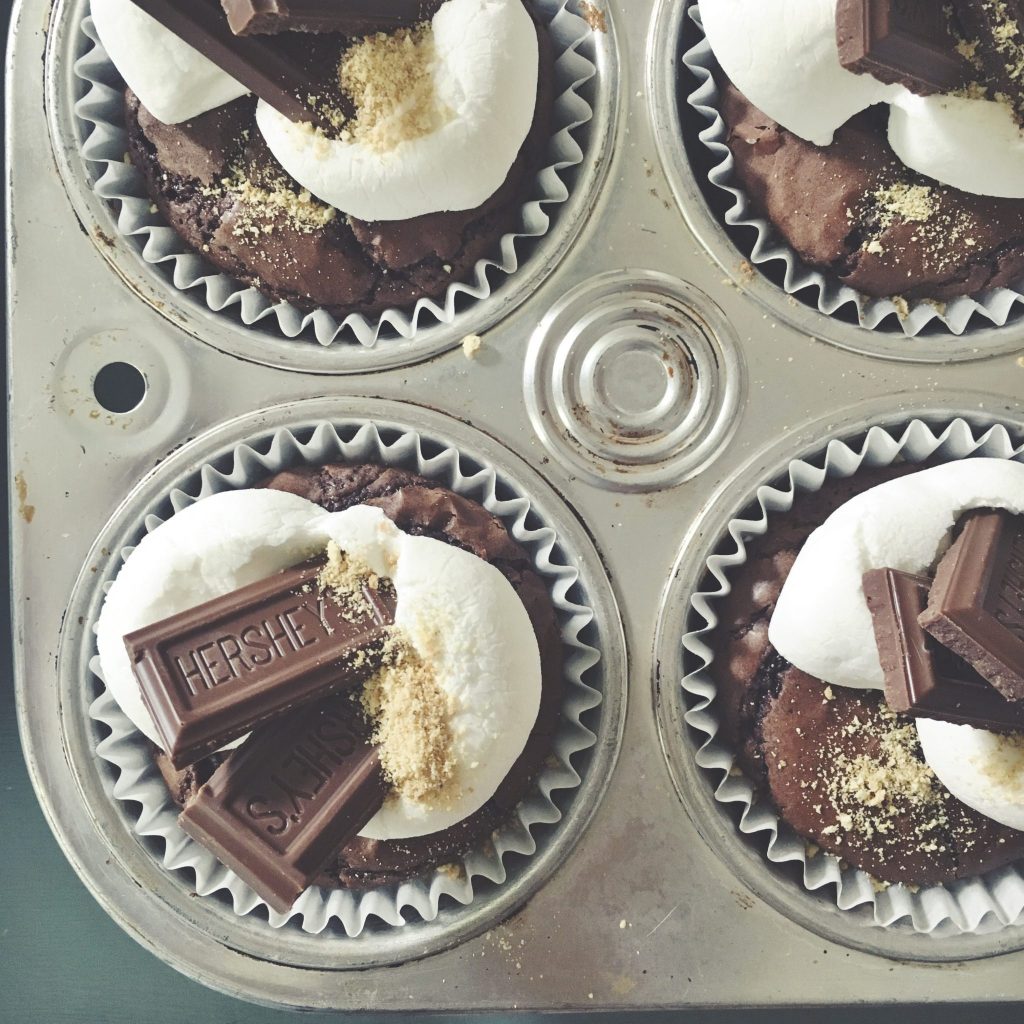 S'mores Brownie Cups
1 box of your favorite brownie mix, prepared as called for on the box
12 large marshmallows, cut in half
1/4 cup graham cracker crumbs
2 bars (1.55 oz each) Hershey's milk chocolate, broken into 24 pieces
Heat oven to 350°F. Place baking cup in each of 12 regular-size muffin cups.
Make brownie batter as directed on box. Fill muffin cups with about 2 heaping tablespoons of batter. Bake 10-15 minutes or until edges and tops are set (checking often so as to not over bake). Remove from oven, and top each brownie cup with two marshmallow halves; return to oven 1 to 2 minutes or until marshmallows are softened. Cool 5 minutes in pan. Remove from pan; cool 5 minutes. Top each with 1 teaspoon graham cracker crumbs and 2 chocolate bar pieces. Serve and enjoy!
Note: you can make the brownie cups ahead and warm the marshmallows and top with chocolate just before serving too!