Before fall fades, here is an easy recipe for you, it's no-bake and the cinnamon-y flavors of fall are a perfect treat! Try it sometime and enjoy every last little crumble!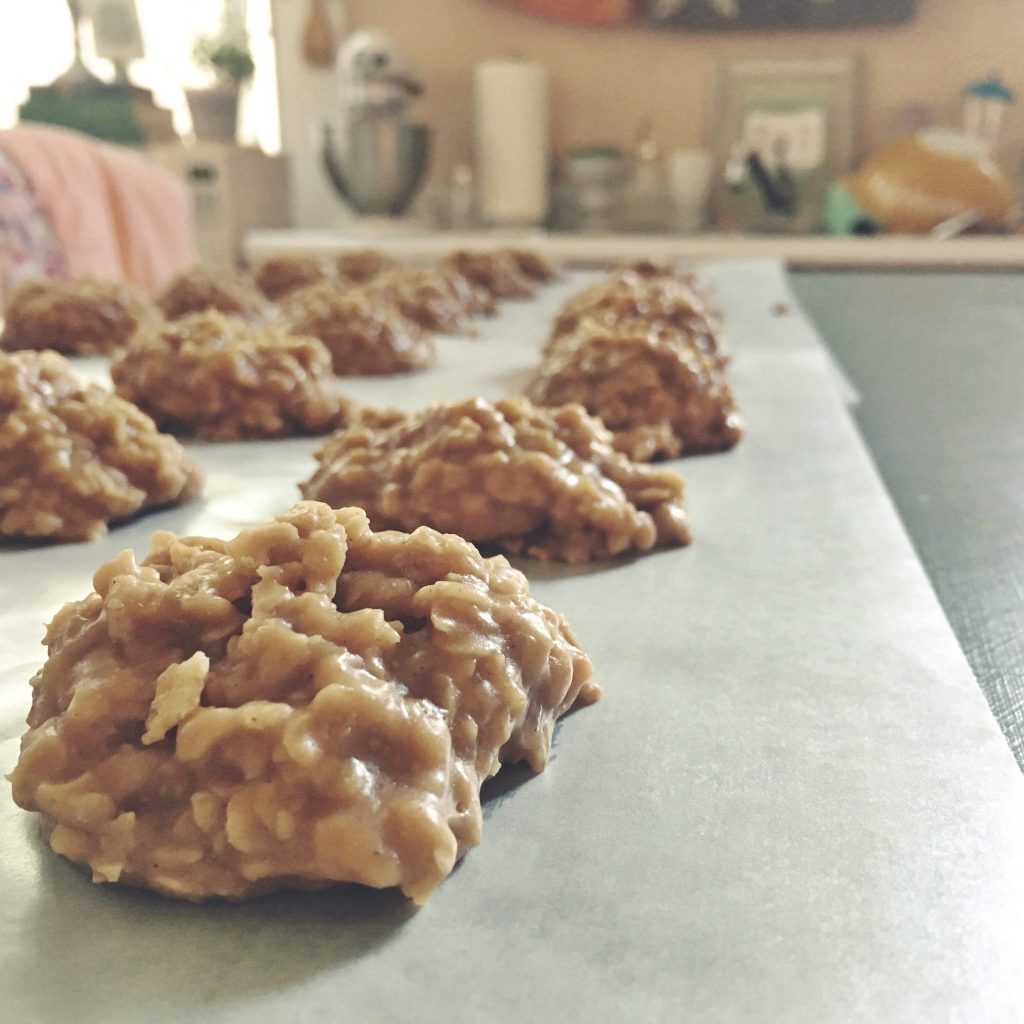 Cookie Butter No-Bake Cookies
1 cup granulated sugar
1/2 cup packed light-brown sugar
1/4 tsp salt
1/4 tsp ground cinnamon
1/2 cup unsalted butter , diced into 4 pieces
1/2 cup milk (preferably 2% or whole)
1/2 cup Cookie Butter/Spread*
1 tsp vanilla extract
3 cups quick oats
In a medium saucepan combine granulated sugar, brown sugar, salt, cinnamon, butter and milk and heat mixture over slightly over medium heat, stirring frequently until mixture begins to boil. Allow mixture to boil for 45 seconds without stirring, then remove from heat and immediately stir in Biscoff and vanilla, whisking until well blended, then mix in quick oats. Drop mixture by the spoonful (using 2 spoons – one to scoop and the other to push the mixture off opposite spoon) onto parchment or wax paper and allow to cool until set.
*Cookie butter/spread can be found near the peanut butter in many grocery stores. I used the Kroger brand and it worked perfectly!
Source: Cooking Classy