Mornings are my favorite, especially if coffee and a warm baked good is involved, but as a new mom, getting a hot breakfast on the table can be a challenge. Thanks to my beloved mother-in-law who shared this recipe and came to the rescue. These muffins are delicious and I can mix them up during a nap time and they keep in the fridge all week, making them easy to bake in the morning!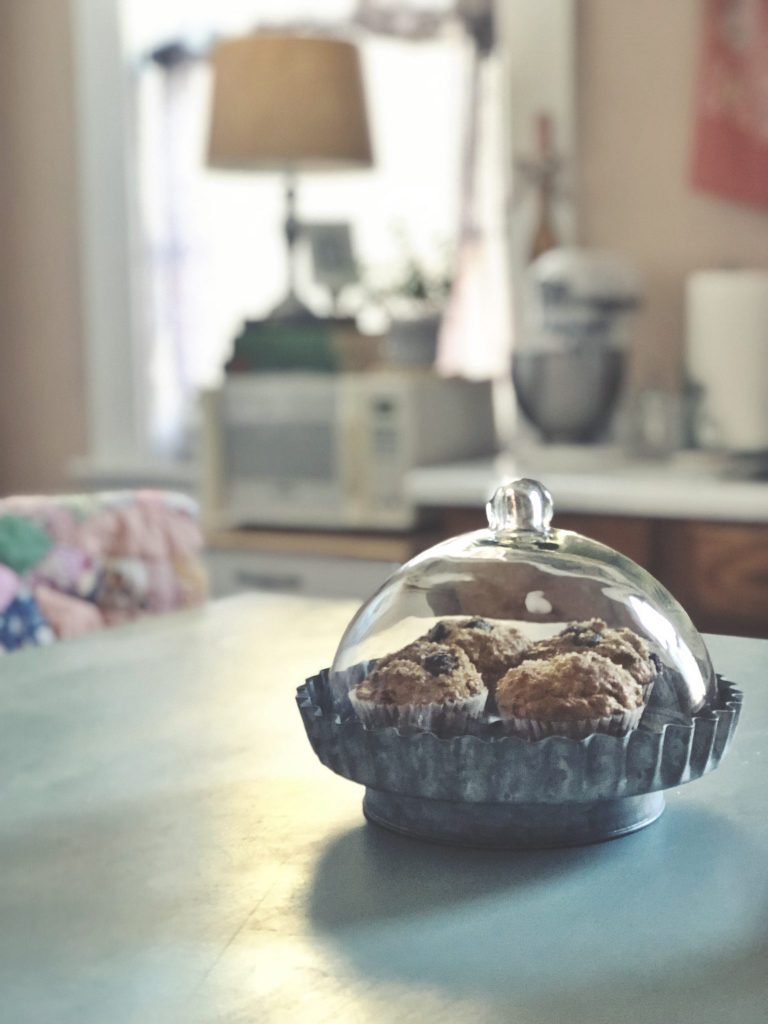 Grandma's Refrigerator Muffins
1 cup + 1 tablespoon shortening (I've cut the shortening in half and substituted pumpkin purée for the rest—1/2 cup shortening, 1/2 c + 1TBS pumpkin)
2 cups sugar
1 tablespoon salt
5 cups flour
4 cups buttermilk
4 eggs
4 cups bran wheat or rolled oats
5 teaspoons soda
1 cup raisins or chocolate chips (Optional)
Cream shortening and add sugar and eggs, beating again. Mix dry ingredients and raisins. Add thee dry ingredients alternately with buttermilk. When mixed, place in a tightly covered container and store in the refrigerator. Grease muffin tins and fill with batter. Bake at 425 degrees for 15-20 minutes.
The batter will keep 1-2 weeks in the refrigerator in an airtight container.