We live in amazing times. Do you know it? I sure do.
I was working up strawberries last week and it was snowing. Snowing. God bless the fine farmers in Florida, they are bringing us strawberries in March. People. These are amazing times. A strawberry bundt when snow is on the ground–amazing times.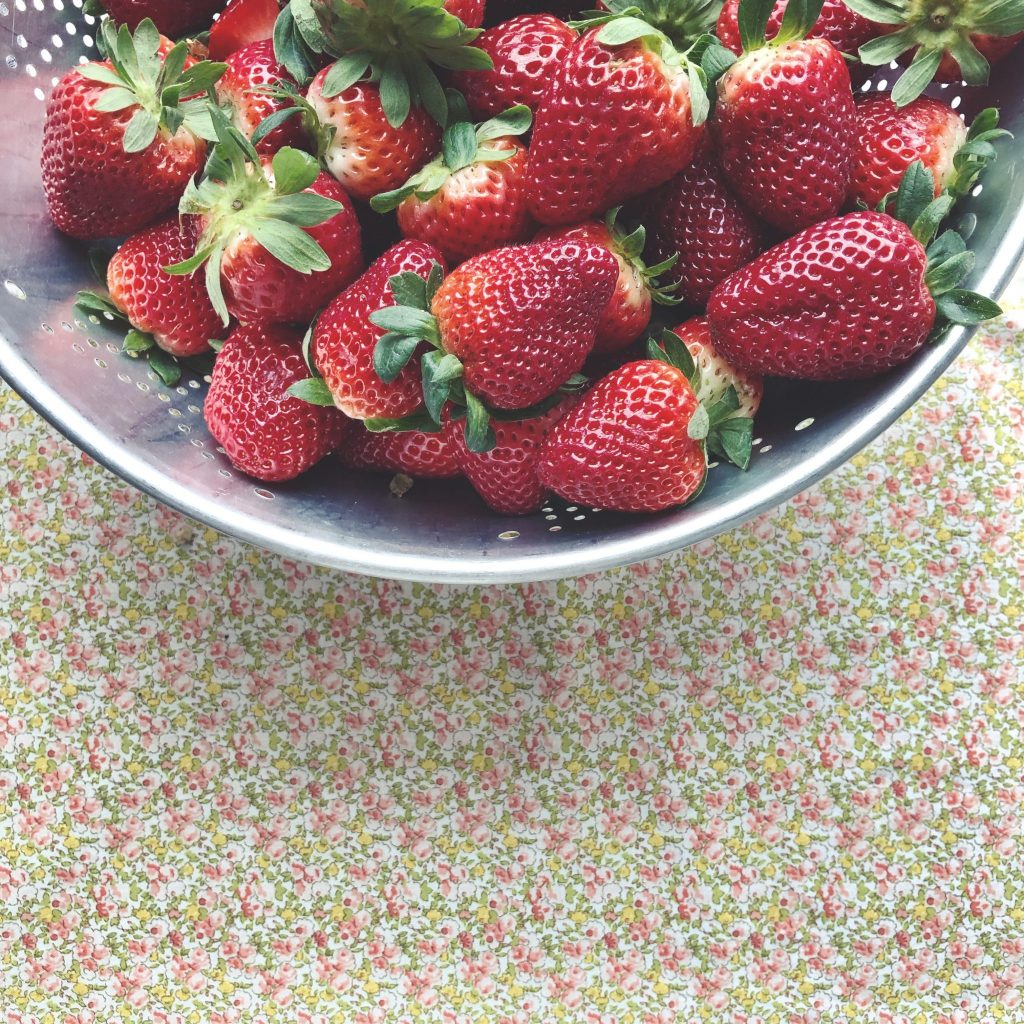 Want to know what else is amazing? This cake.  It's so simple, so deliciously moist, you've got to try it. And the glaze is the whole reason for the cake, in my opinion. Next time I make it, I'll add more strawberry to the glaze, yum!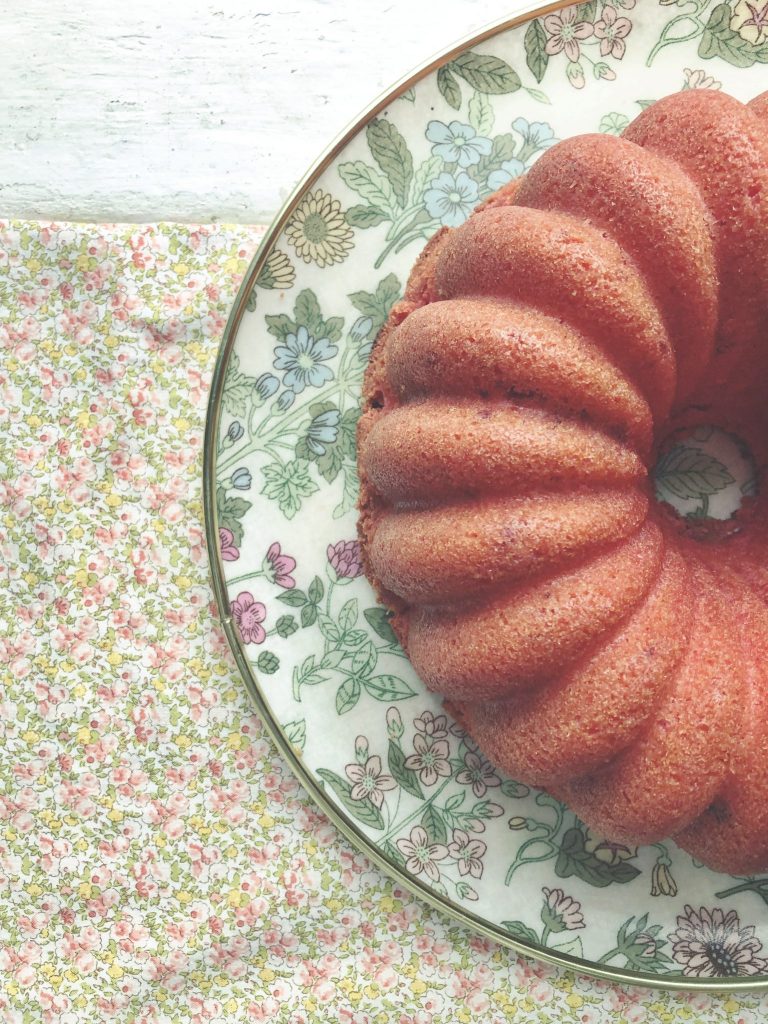 Here and below is the recipe from Amy Hannon from Euna Maes. Ya'll know I'm a big fan girl of hers, and this recipe is just as sweet as she is!  I may not be able to wait until strawberries are in season in our neck of the woods to make this cake again. (It is a balmy 71 degrees this afternoon as I type this, so maybe it won't be that long, after all.)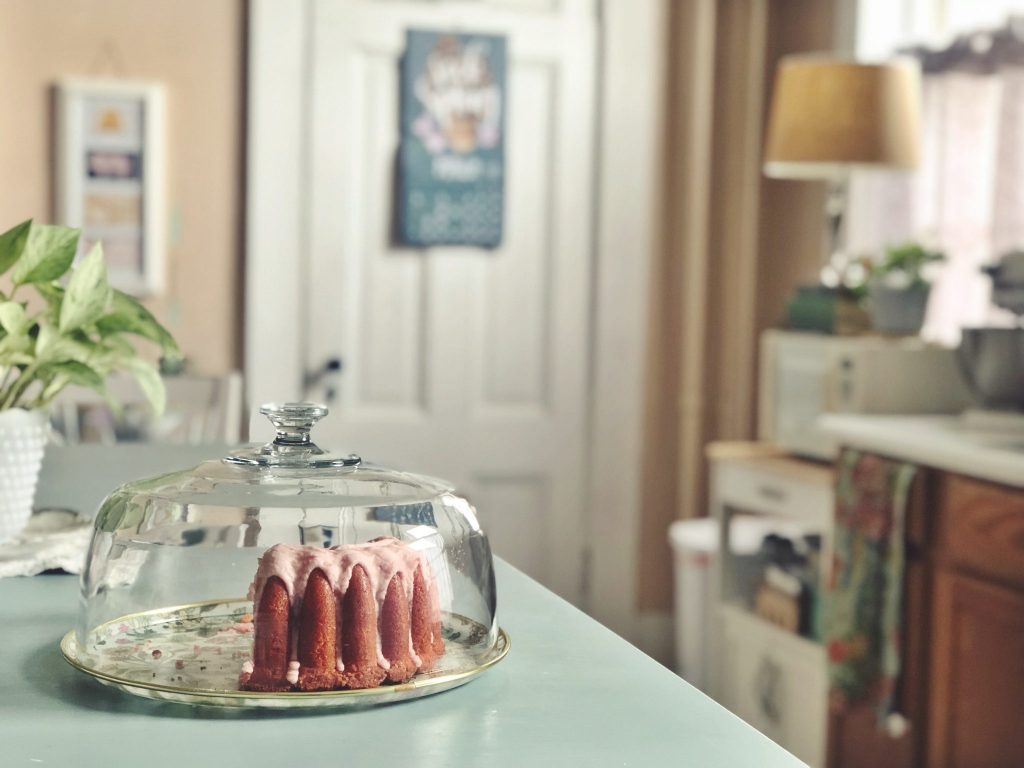 Strawberry Bundt Cake
1 white cake mix (I used Betty Crocker Super Moist Mix)
3 Tablespoons flour
1 small box of strawberry jello, do not use sugar-free
3/4 cup vegetable oil
3/4 cup water
½ cup fresh chopped macerated strawberries
OR 1/2 cup frozen crushed strawberries with juice
3 large eggs, room temperature*
1 teaspoon good vanilla extract
Preheat oven to 350 degrees. Grease a bundt pan (I used a Party Bundt Pan and Bakers Joy to grease my pan); set aside.
In a small bowl, combine fresh chopped strawberries, a few tablespoons of sugar, a splash of water (I didn't use the water for mine). With clean hands, mash the berries into a yummy, mushy strawberry mixture. Set aside.
In the bowl of a stand mixer fitted with a paddle attachment, stir together the cake mix, flour, and jello to combine the dry ingredients and remove any clumps from the cake mix. With the mixer on low, pour in the oil, water, and strawberries with juice. Then add one egg at a time. Add the vanilla. Increase the speed to medium-high and beat for about two minutes to put air in the batter. Pour into the prepared pan and bake for 37-40 minutes. A toothpick inserted in the middle should come out clean and moist, but not batter-y. Allow to cool for about 10-12 minutes before inverting onto a cake plate.
FOR THE GLAZE
2 Tablespoons of melted butter
2 Tablespoons of crushed strawberry juice
1/2 teaspoon good vanilla extract
1/4 teaspoon almond extract
1 1/2 cups powdered sugar
Whisk together and drizzle over an almost-cooled cake.