Every winter's night should have a bowl of this soup. It's warm and comforting and all the cozy feels. Topped with a buttery, crispy pastry–you'll sure want seconds of this soup.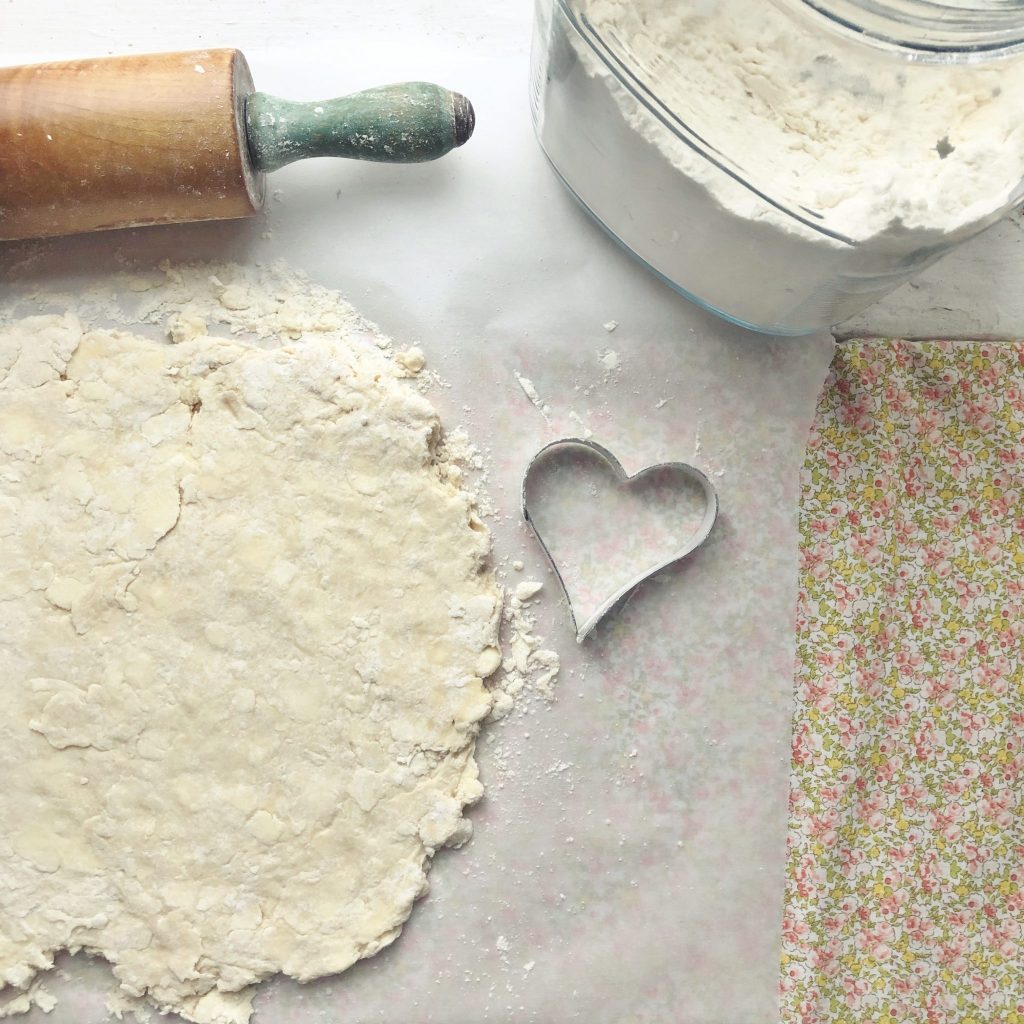 Please don't skip the pastry, it's the whole point of the soup really. If you are short on time, use store bought pie pastry or frozen puff pastry instead–it won't be quite the same, but better than none—you can't have a chicken pie soup without the pie?!  Better yet, make the pastry when you have the time  in advance and store it in the fridge to bake-up fresh before serving the soup. Trust me–so worth it! I may even start keeping pastry cut-out shapes in the freezer for topping more soups in the future—and next time I'm making this soup with a chicken pastry shape (I've got a chicken cookie cutter on my amazon wish list), how cute would that be?!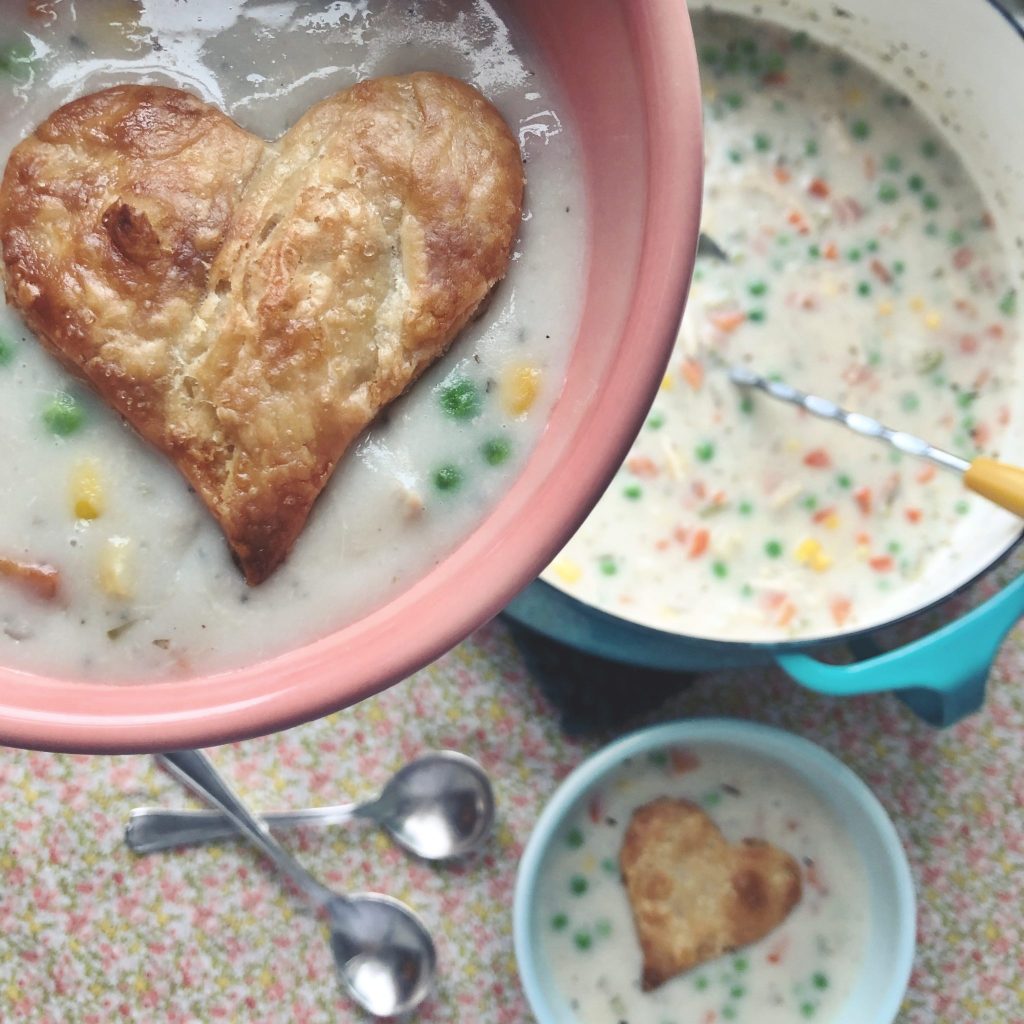 Chicken Pot Pie Soup
2 boneless skinless chicken breasts
salt and pepper
half an onion, diced
2–3 cloves garlic, minced
a small pinch of dried rosemary
a small pinch of dried thyme
4 cups (32 oz) chicken stock/broth
2 cups diced frozen potatoes or 1 large baking potato, peeled and diced
1 cup diced carrots, frozen or fresh
1/4-1/2 cup frozen sweet peas
2 tablespoons flour
1 cup of heavy cream
3 tablespoons cornstarch
1 recipe for butter pie pastry for topping
Combine the chicken, salt and pepper, onion, garlic, rosemary, thyme, broth, potato, and carrots together in large soup pot. Bring to a boil and then let simmer until chicken is fork tender, 1 hour to hour and half. Remove the chicken, shred, and return to pot.
Meanwhile or in advance, make the pie pastry toppers, rolling and cutting into desired shapes. Chill in the refrigerator until ready to bake. When ready to bake, place shapes on a parchment lined baking sheet. Brush with heavy cream and sprinkle with coarse salt. Bake for 15-20 minutes at 375 degrees or until golden, flaky, and crispy.
Once chicken is tender and shredded, make the soup creamy by whisking the flour and cream together until smooth. Warm cream in the microwave and add cornstarch, mixing well. Add cream mixture to the soup and continue simmering until the soup thickens, careful not to let it scorch. 5 minutes before serving add frozen peas. Top with pastry and enjoy!
This recipe is adapted from a  slow cooker version from Pinch of Yum.