This lovely lemon cake belongs in your recipe box!  Delightfully simple, this cake comes together in no time.
It's always easy when you can dress-up a cake mix and this humble little recipe doesn't disappoint!  I'm eager to try this recipe again with another cake mix flavor,  oh the possibilities!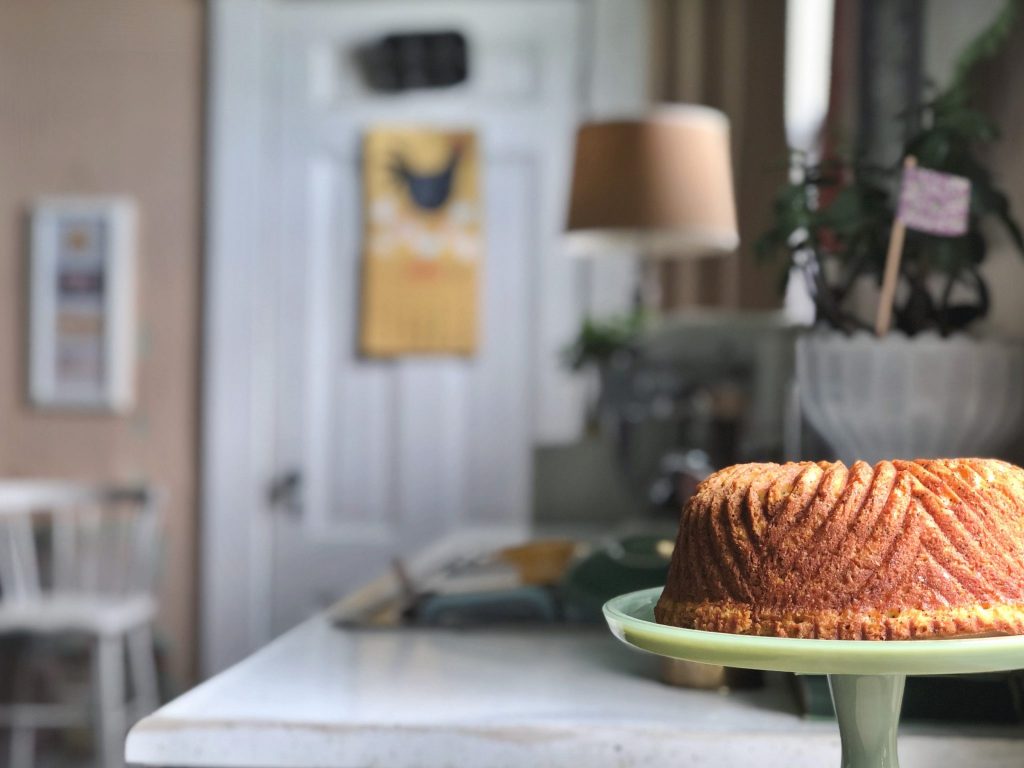 Lovely Lemon Bundt
1 package (8 ounces) cream cheese, softened
3/4 cup milk
1 package lemon cake mix (regular size)
4 large eggs, room temperature
1-2 TBS Poppy Seeds
Glaze
1/3 cup freshly squeezed lemon juice; the juice of about 1 1/2 juicy lemons
3/4 cup granulated sugar
In a large bowl, beat cream cheese until smooth; gradually beat in milk. Add dry cake mix and eggs; beat until combined. Beat on medium speed for 2 minutes. Mix in poppyseeds. Pour into a greased and floured 10-in. fluted tube pan. (Or sprayed with Bakers Joy!)
Bake at 350° for 40-45 minutes or until a toothpick inserted in the center comes out clean. Cool for 10 minutes before removing from pan to a wire rack to cool completely.
While the cake is baking, make the glaze by stirring together the lemon juice and sugar. Microwave or heat over a burner briefly, stirring to dissolve the sugar. You don't want to cook the lemon juice, so microwave just until very warm, but not uncomfortably hot — less than 1 minute should do it. Set the glaze aside.
Gently brush the glaze all over the hot cake, both top and sides. Let it sink in, then brush on more glaze, continuing until all the glaze is used up.
Recipe adapted from Taste of Home