I'm missing my oven a lot, no doubt, but the heat is helping me get creative this summer! This simple little "bundt" recipe is only 4 ingredients and no oven required! It's marshmallow-y, chocolate-y, sticky good and couldn't be easier!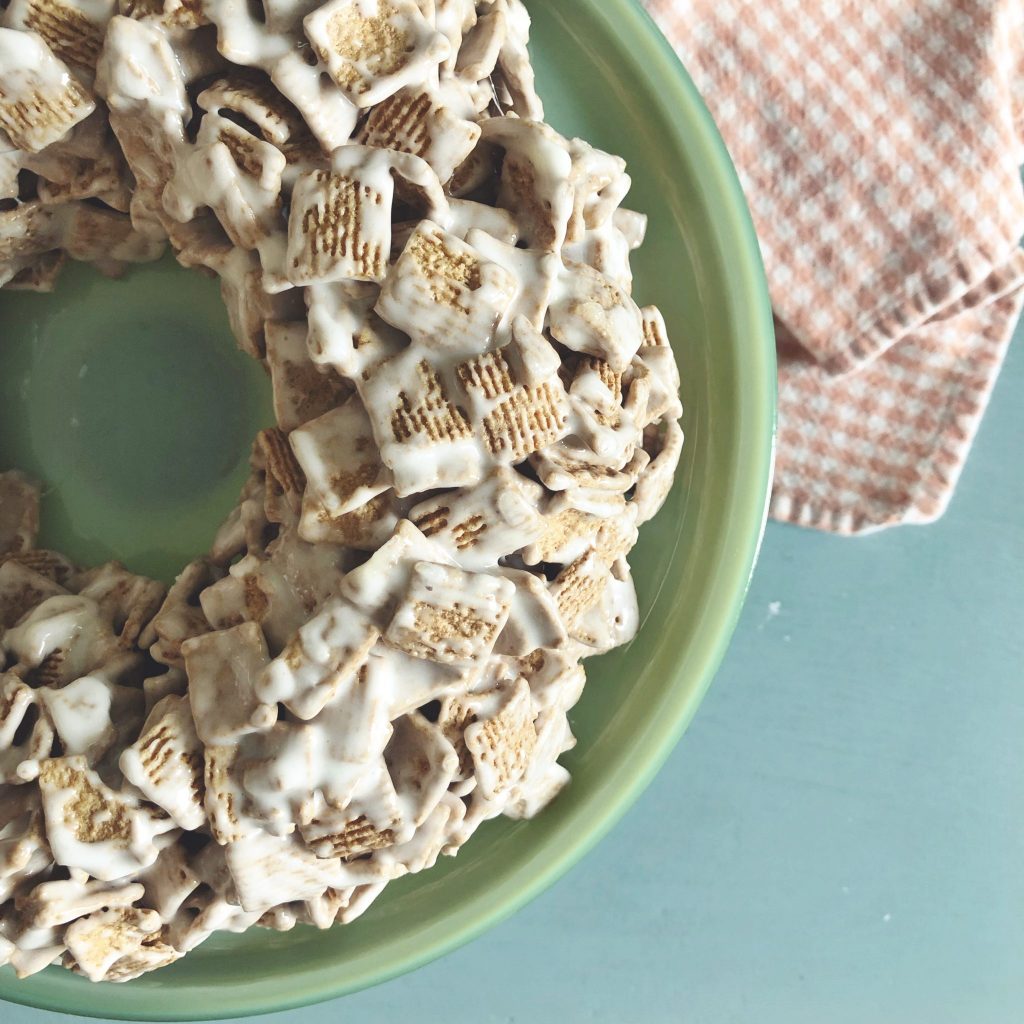 S'more Bar Bundt
4-5 tbs Butter, melted
1 package (10 ounces) large marshmallows
1 package (12 ounces) Golden Grahams cereal
1/3 cup milk chocolate chips, melted
In a large saucepan, melt butter over low heat. Add marshmallows; cook and stir until blended. Remove from heat. Stir in cereal until coated.
Press with buttered hands into a greased 13×9-in. pan or bundt pan. Allow to cool for 15-20 min before inverting onto plate (if using a bundt pan). Drizzle with melted chocolate. Cool completely before cutting. Store in airtight container. Enjoy!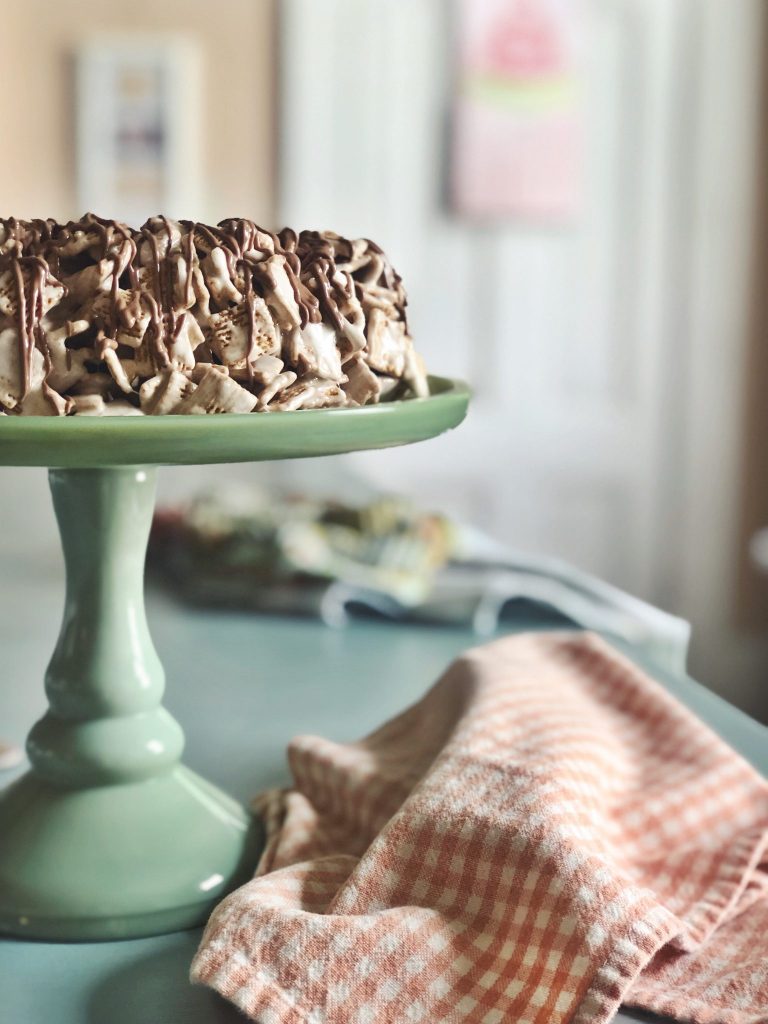 Recipe from Taste of Home