Butter. It just makes everything better.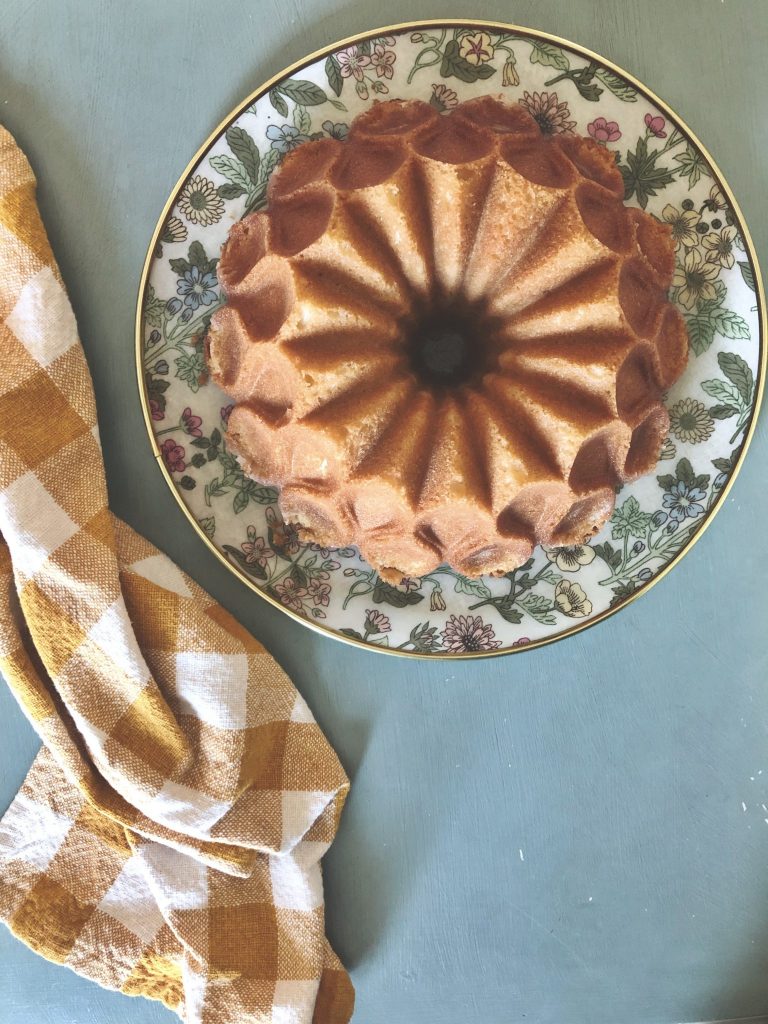 This month's bundt is de-ca-dent. This butter cake is one delicious pound cake with a butter glaze that sends it over the top. Rich.
Even better, this cake is a breeze to whip up. Just toss all the ingredients in your mixer and let it do it's thing. So easy! (I did make sure the ingredients were at room temp so everything could combine easily).
This recipe definitely belongs in your bundt cake repertoire!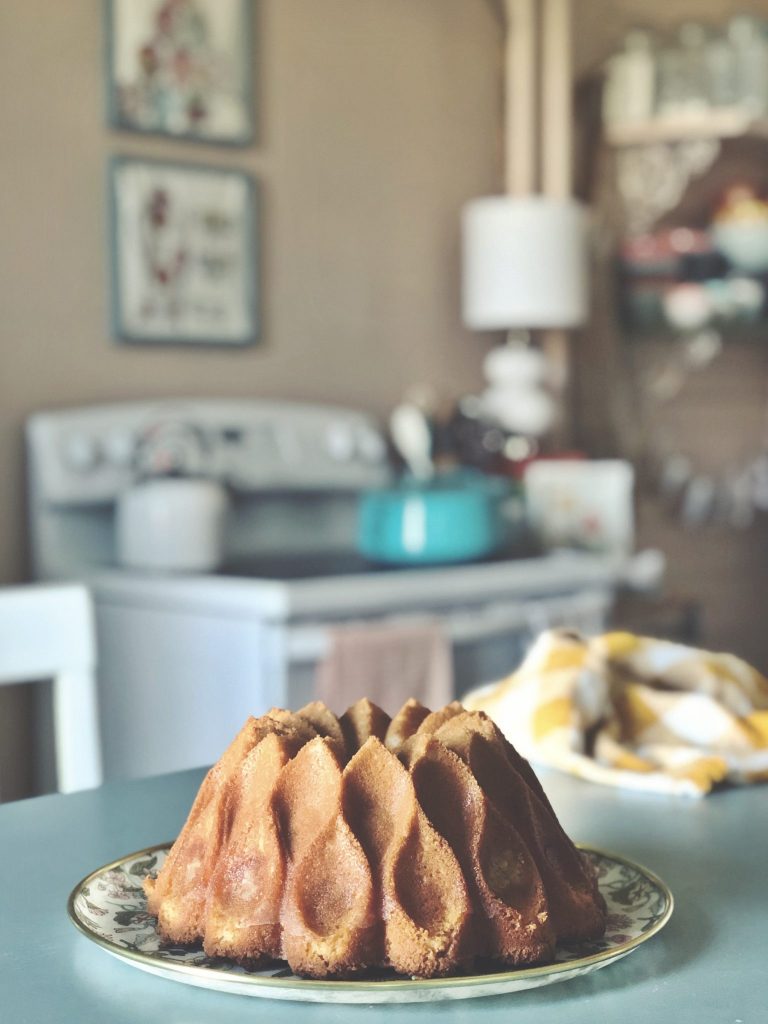 Kentucky Butter Cake
CAKE:
1 cup butter , cubed at room temperature
2 cups granulated sugar
4 eggs
1 tablespoon vanilla
3 cups all purpose flour
1 teaspoon kosher salt
1 teaspoon baking powder
½ teaspoon baking soda
1 cup buttermilk
BUTTER GLAZE:
⅓ cup butter
¾ cup granulated sugar
2 tablespoons water
2 teaspoons vanilla
Preheat the oven to 325°.
Grease a 10″ bundt pan with Baker's Joy baking spray.
Place all the cake ingredients in the bowl of your stand mixer fitted with the paddle attachment. Mix on low for about 30-45 seconds and then increase the speed to medium and mix for 3 minutes.
Pour the batter into the prepared pan and bake for 55-60 minutes or until a toothpick entered into the center comes out clean.
After the cake is done, make the glaze ingredients by combining the sugar, butter, vanilla, and the water. Cook over medium heat, until fully melted and combined, BUT DO NOT BOIL!
Poke holes all over the warm cake and pour the glaze slowly over the cake while still in the pan.
Let the cake to cool completely in the pan and then invert onto cake plate. (If needed run a butter knife around the inside edges of the cake before inverting it onto a serving plate.)
Speckled Pumpkin Notes: When I make this cake again I'll experiment with different ways to apply the glaze and maybe apply some after the cake has been inverted also. I made around 1 1/2 of the glaze recipe as suggested by 5 Boys Baker …but I used the end of a wooden spoon to poke the holes and they were a little large and the glaze a little much. It made the cake a little too heavy. So maybe next time I'll try to apply the glaze slower or try for smaller holes in the bottom of the cake. Or reserve some for glazing once the cake is out of the pan. But still oh, so good!
Recipe from: 5 Boys Baker