This recipe has been a favorite since the first time I had it, almost 10 years ago when a friend made me her grandmother's apple cake. It's simple and delicious—all the good things from an old fashion recipe. As the cake bakes it magically develops a caramel flavor and it's just deliciously rich and decadent! Autumn flavors at their best!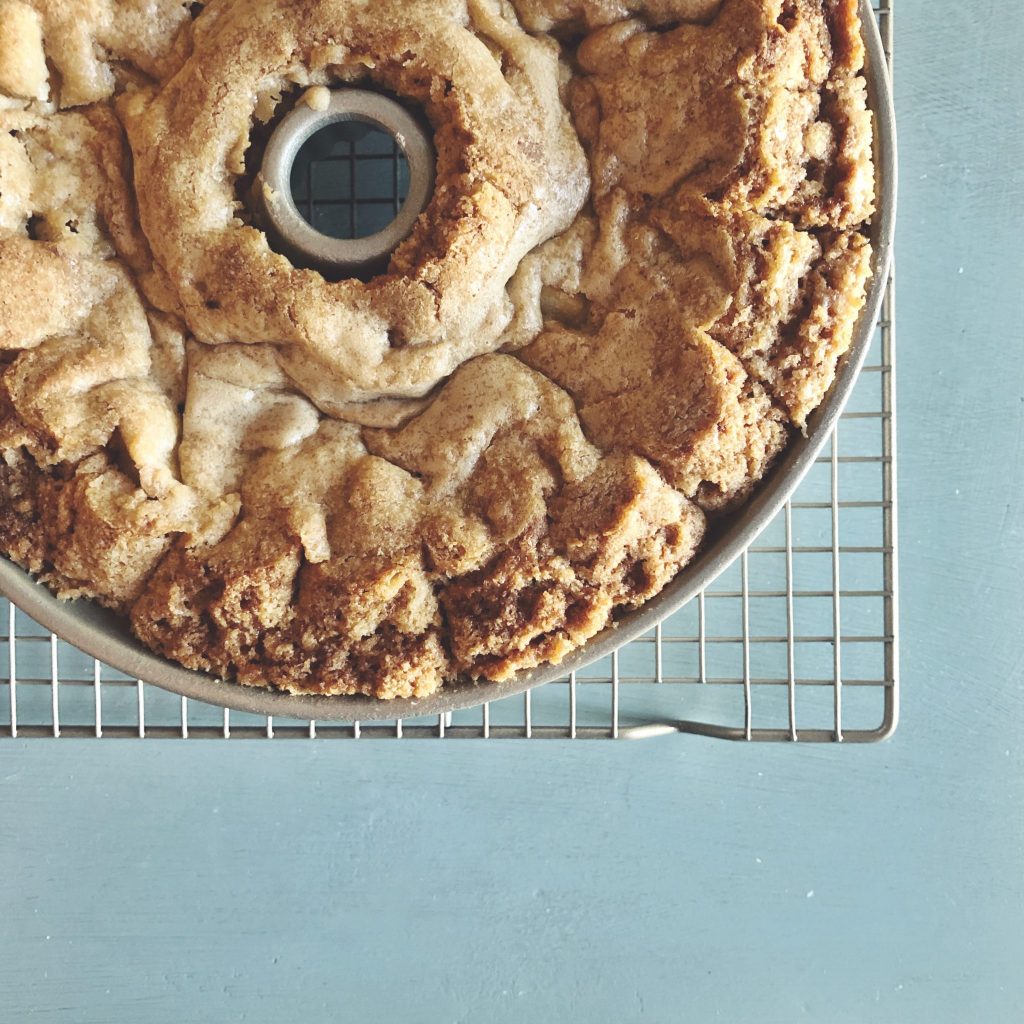 Ashlynn's Grandma's Apple Cake
2 c. sugar
1 1/2 c. corn oil
2 tsp. vanilla
3 eggs
3 c. flour
1 tsp. baking soda
1 tsp. salt
3 c. chopped apples
1 cup walnuts (optional)
Preheat oven to 340 degrees, yes 340.
Combine all liquid ingredients by hand and then add in dry ingredients and mix until combined. Bake in a bundt pan for 1 hour.
Note from The Speckled Pumpkin: The most difficult part of this recipe for me is telling when it's done. Use a knife to test, as the outside gets crunchy and it's hard to tell if the inside is set since it's such a rich cake.  It may need more time to bake. Just do your best to keep an eye on it. Allow to cool in pan 10 minutes before inverting onto a cake plate to serve.
Allow to cool and enjoy!