These cookies are a dream.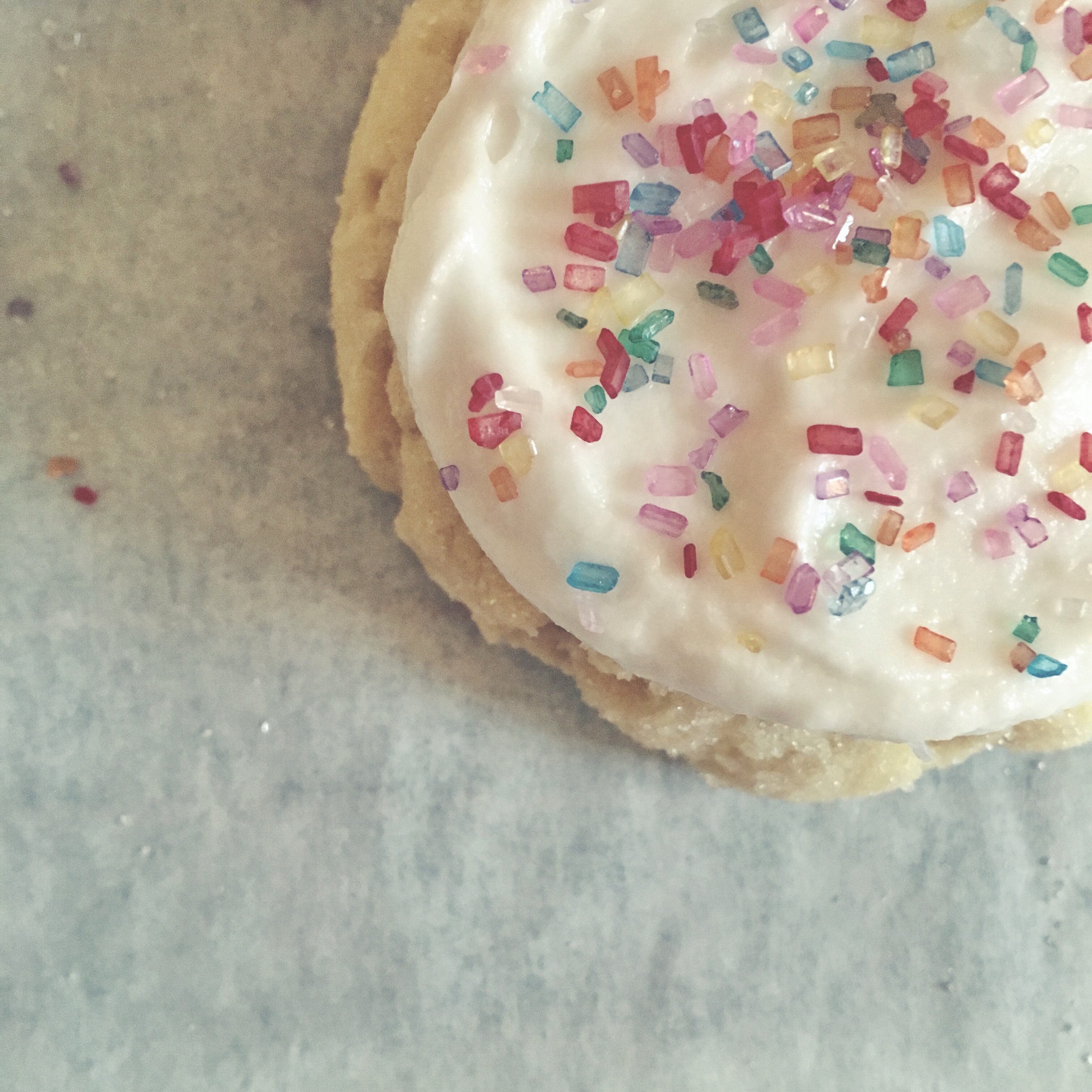 Not your average sugar cookie, these delights are soft as pillows and sweet as sleep! It's a good old fashion recipe and one delicious cookie. Bake these up and enjoy every little last crumble!
Sue's Soft Sugar Cookies
1 c. margarine
1 c. sugar
2 eggs
3 c. flour
1 tsp. cream of tarter
1 tsp. soda
1 tsp. vanilla
a dash of salt
Cream margarine and sugar together, add eggs and vanilla. Blend dry ingredients in separate bowl and then blend in with egg mixture. Roll into balls, press down with a sugared glass. Bake at 350 degrees for 8 minutes. Cool and ice!
Icing:
1 lb. powdered sugar
1 tbs. flour
1 tsp. vanilla
1 c. shortening
3-4 tbs milk
1 egg white, beaten stiff
Beat shortening and flour, add sugar. Beat in milk and vanilla, fold in stiff egg white. Add any coloring and ice cookies. (sprinkles and colored sugar optional but highly suggested)
Enjoy!