I've said it here before, persimmon is the new pumpkin. Now it should be clear up-front what I mean by a persimmon. I don't mean the large ones you find at the store, I mean the persimmons from the hinterlands of the midwest, that aren't ripe til they fall to the ground. I'm so sorry if you don't have access to these, just know that they are a wonder of fall.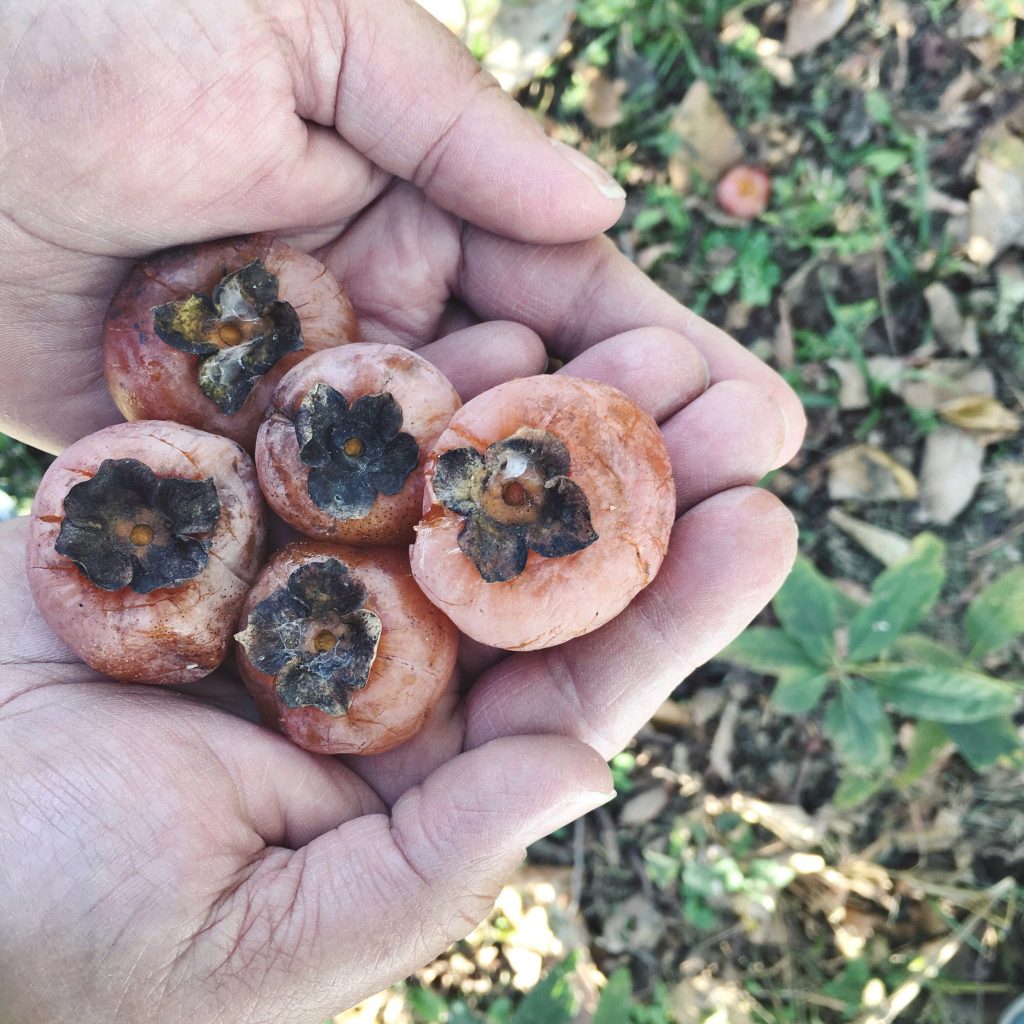 This recipe is from my momma and is by far my favorite fall time cookie. These are best the day of, as the persimmon in the cookie will brown after a few hours but they are still delicious!
Bake these up sometime and enjoy every last little crumble!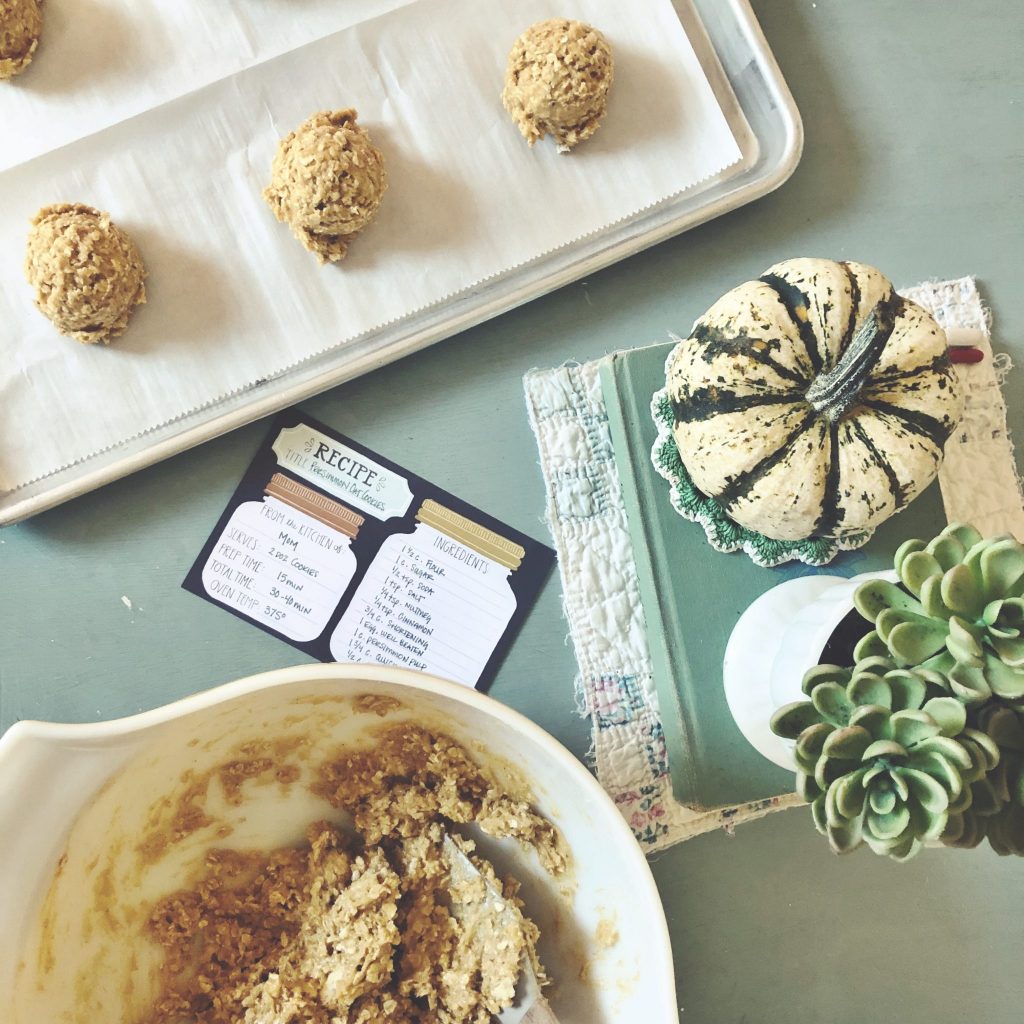 Mom's Persimmon Cookies
1 1/2 cup flour
1 cup sugar
1/2 tsp. soda
1 tsp. salt
1/4 tsp. nutmeg
1/4 tsp. cinnamon
3/4 cup shortening
1 egg, well beaten
1 cup persimmon pulp
1 3/4 cup quick rolled oats
1/2 cup pecans (optional)
Whisk together dry ingredients; cut in shortening. Add egg and persimmon, oats and if using, nuts. Mix until well blended. Scoop onto cookie sheet and bake for 10-15 min or until golden. Cookies should still look a little soft and gooey in the middle but golden. (I used a large cookie scoop and only baked for 10 minutes). Enjoy!