This month's cake is truly wholesome and delicious. It's a cake that just brings comfort to any kitchen counter in which it sits. And who doesn't need a slice of comfort these days? 
This rich cake is full of flavor, and it's surprising how simple the recipe and ingredients are! So preheat the oven, brew a cup of coffee, put on your coziest sweater and head to your kitchen and bake this bundt up!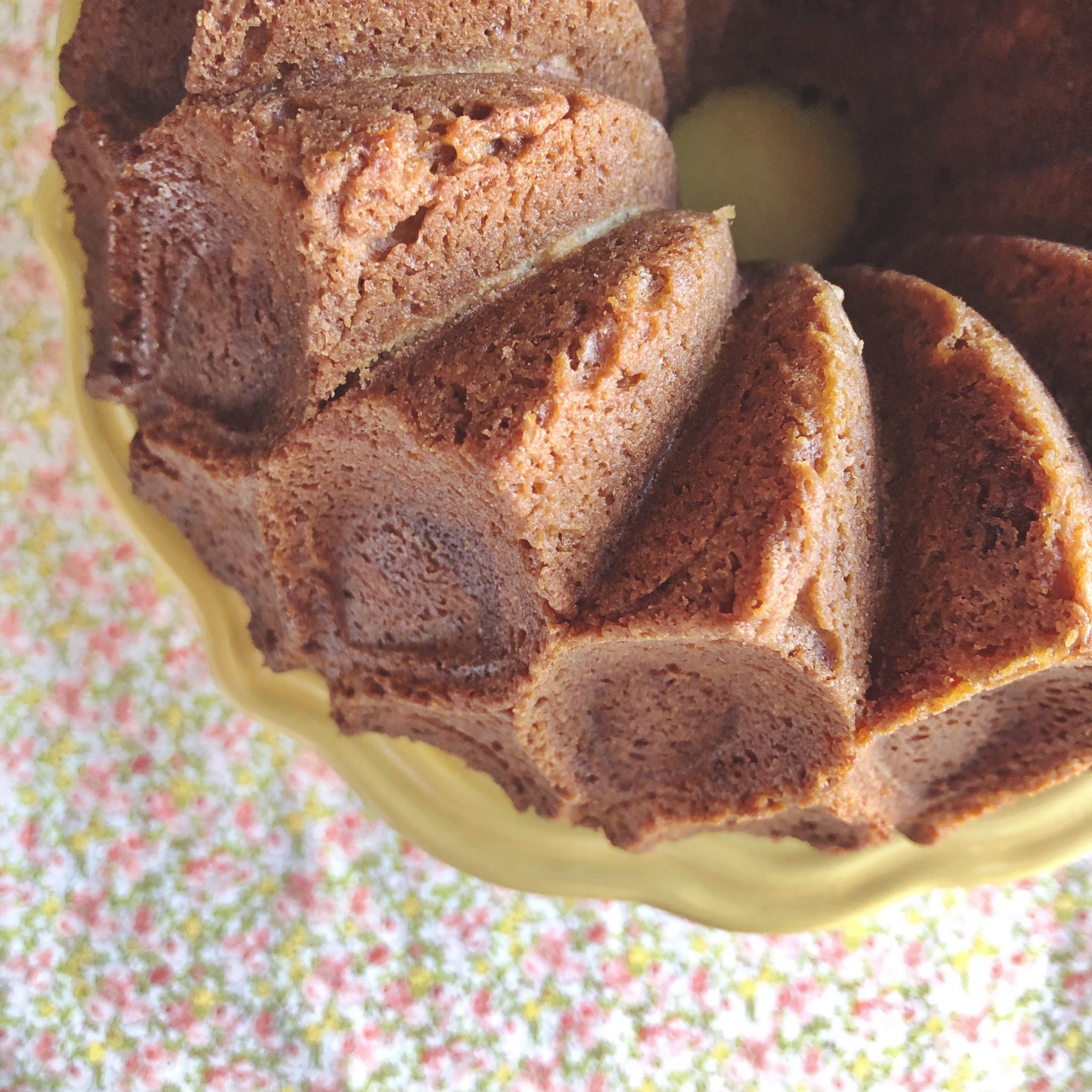 Brown Sugar Sour Cream Pound Cake
16 tablespoons (1 cup) butter, at cool room temperature
1 cup light brown sugar, packed
1/2 cup granulated sugar
2 large eggs
1 teaspoon baking powder
1 teaspoon salt
1/4 teaspoon baking soda
2 cups King Arthur All-Purpose Flour
1 cup sour cream
1 1/2 teaspoons vanilla extract
Preheat the oven to 350°F. Lightly grease a 9- or 10-cup Bundt pan.
In a large bowl, use an electric mixer to beat the butter and sugars at medium speed for about 2 minutes. The mixture will be light and airy, and will have lightened in color. For a visual, see King Arthur Flour's video, how to cream butter and sugar.
Add the eggs one at a time, beating for a minute or two between additions. Scrape the sides and bottom of the bowl, and beat briefly to recombine any residue.
Add the baking powder, salt, and baking soda, then gently beat in half the flour.
Gently mix in the sour cream and vanilla, then add the remaining flour, mixing just until blended.
Scoop the batter into the prepared pan, and bake for 55 to 60 minutes, until a cake tester or toothpick inserted in the center comes out clean.
Remove the cake from the oven. Cool it in the pan for 15 minutes before turning it out of the pan onto a rack to finish cooling. Cool completely before slicing.
Recipe from King Arthur Flour