This is not your average, run of the mill cereal. In fact, I think this granola may be famous. And for good reason.

Hailing from the Lazy Genius kitchen, this simple and yet de-li-cious granola needs to be in your breakfast rotation!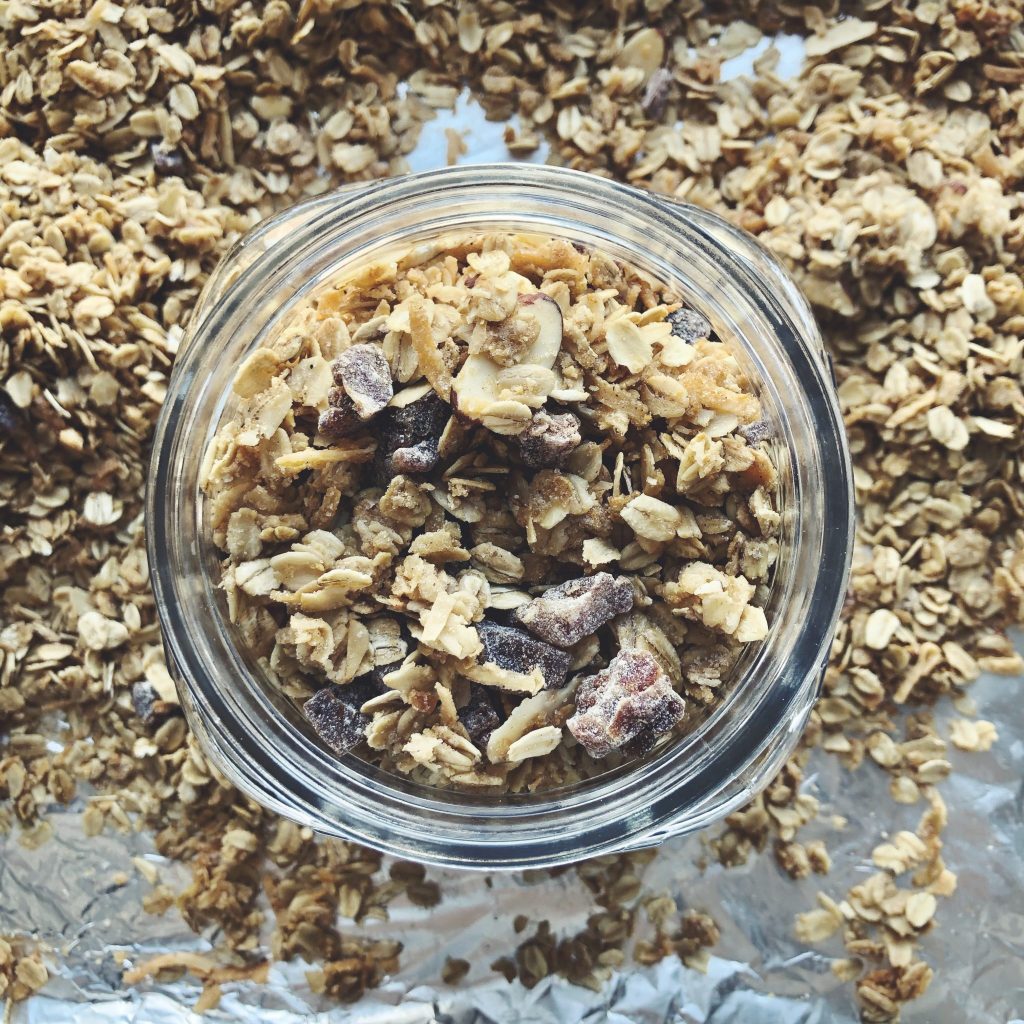 I've said it here before, I find the idea of cereal for breakfast depressing. I'd rather have a warm baked good with my coffee, BUT this granola is the exception to these rather strong sentiments. It's wholesome goodness and you've just got to make it to believe me! I like to mix in chopped dates for an extra special treat! I always double the recipe because we can never get enough. And this granola is also a perfect afternoon snack, so don't just think of breakfast here, it's up to the task of an afternoon snack over yogurt or after dinner dessert with ice cream.
Grandest Granola
3 1/2 cups old-fashioned oats
1 cup sliced almonds or pecans (optional of course, but oh so delicious!)
3/4 cup shredded coconut (sweet or unsweetened)
1/2 cup brown sugar
1/4 cup maple syrup
1/4 vegetable or canola oil
3/4 tsp salt
1 tsp cinnamon
1/2 tsp ground ginger
Preheat the oven to 250 degrees. Mix all dry ingredients together in a large bowl. Add the maple syrup and oil and stir until well coated.
Evenly spread granola onto a baking sheet (I line my baking sheet in foil for easy clean-up). Bake for 75 minutes, stirring two or three times throughout until granola is golden and crisp. Allow granola to cool and then add mix-ins like dates, raisins, chocolate chips, whatever your heart fancies! (Store in airtight container.)