Do you have meals that you can cook on auto-pilot? You know, recipes you could make while on vacation far away from your recipe cards and cookbooks?  I'm working on building up the list of meals I could make by heart and this easy casserole is at the top of the list. It's likely already something you've made before but on the slightest chance it's not, I had to share.
This is everything a casserole should be…
simple ingredients you likely have on hand…
easy to put together…
creamy…
and  most importantly…
topped with a crunchy buttery topping.
All the good makings of a classic casserole.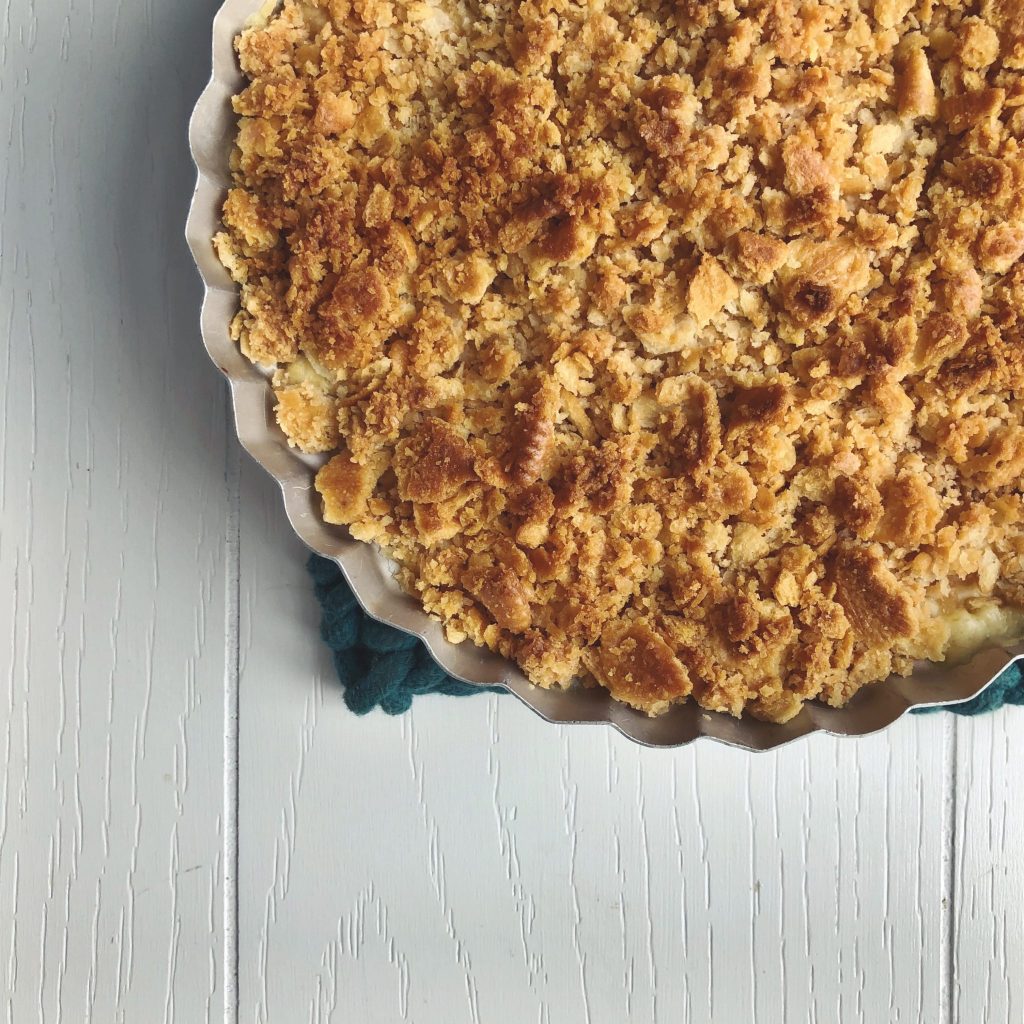 Creamy Poppy Seed Chicken Casserole
3 cups chopped/shredded cooked chicken
1 (10 3/4-oz.) can cream of chicken soup, undiluted
1 (16-oz.) container sour cream
3 teaspoons poppy seeds
31 round buttery crackers, crushed
1/4 cup butter, melted
Combine first 4 ingredients. Spoon mixture into lightly greased 11- x 7-inch baking dish. (I usually double the recipe if making in 9-x 13-inch dish)
Stir together cracker crumbs and melted butter; sprinkle evenly over casserole.
Bake at 350° for 35 to 40 minutes or until hot and bubbly.