This wholesome stew is guilt free comfort food. Packed with all good things and easy to throw together, it may just become your go-to meal for any rainy day dinner!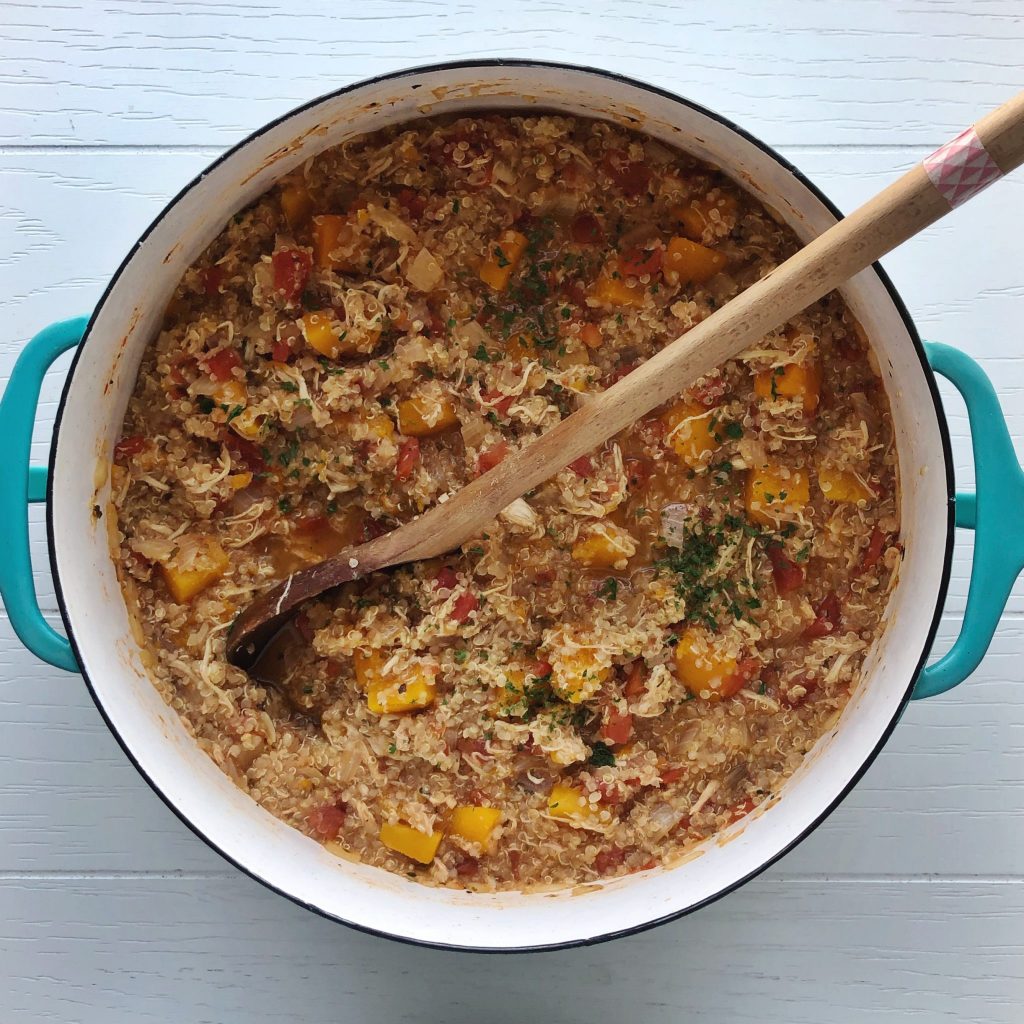 Chicken and Butternut Squash Quinoa Stew
1 -2 packages frozen butternut squash
3 1/2 cups Ma Ingalls chicken stock 
2 cups versatile shredded chicken
1 tbsp olive oil
1 medium yellow onion, finely chopped
1/2 tsp kosher salt
2-3 cloves garlic, pressed
1 1/2 tsp dried oregano
1 can (14 oz) petite diced tomatoes
2/3 cup uncooked quinoa, rinsed
3/4 cup pitted and quartered kalamata olives (optional)
black pepper, to taste
1/4 cup minced fresh flat-leaf parsley; or 1 tbs dried
Shredded Parmesan cheese for serving
Using a large pot on stovetop, bring olive oil to warm medium heat. Add onion and cook, stirring occasionally, until onion is starting to turn golden, 8 to 10 minutes. Add the salt, garlic and oregano. Cook, stirring, for 1 additional minute, add tomatoes, butternut squash pieces and stir to combine. Stir in chicken broth, chicken and quinoa. Bring to a simmer, cover and cook until the quinoa turns translucent, about 15 minutes. Add olives and black pepper into the stew and simmer, uncovered, to heat, about 5 minutes. Stir in parsley and serve topped with shredded parmesan cheese.
Recipe adapted from Cookin Canuck