I'm always on a quest to find certain quintessential recipes to add to my repertoire. Chocolate chip cookies, chicken pie, muffins just to name a few.  My quest wouldn't be so difficult if I weren't so picky and didn't already have a strong idea in my head of what I consider to be quintessential (as in, it's so good I wouldn't mind if it was the only recipe for said item I had for the rest of my days, good).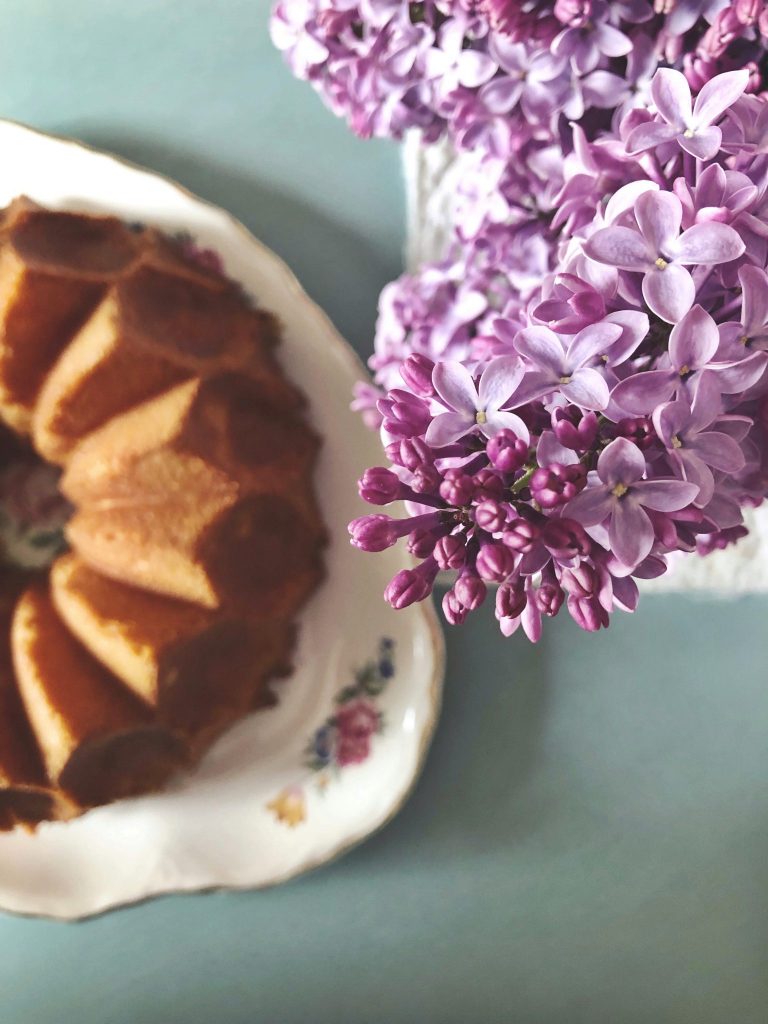 This month's bundt is pretty close to landing on the list. In my opinion, a pound cake should be rich, buttery and decadent.  This cake was so close to perfection. I had to tweak with the bake time since I used two 10 cup pans for an hour and I think it would have been better just 5 minutes less in the oven. Next time I make it, I'll start checking for doneness around 45 minutes. To serve this pound cake, I used a simple vanilla glaze from King Arthur Flour for one of the cakes and Euna Mae's strawberry icing for the other. Delish!
As always, I'd love to hear from you if you have your own quintessential recipe for pound cake! Send it my way!
Classic Sour Cream Pound Cake
1 cup butter, softened
3 cups sugar
6 large eggs, room temperature
3 cups all-purpose flour
1/4 teaspoon baking soda
1/4 teaspoon salt
1 cup sour cream
2 teaspoons vanilla extract
Confectioners' sugar, optional
In a bowl, cream butter and sugar until light and fluffy, 5-7 minutes. Add eggs, 1 at a time, beating well after each addition. Combine flour, baking soda and salt; add to creamed mixture alternately with sour cream and vanilla. Beat on low just until blended. Pour into a greased and floured 10-in. fluted tube pan.  Bake at 325° for 1-1/4 to 1-1/2 hours or until a toothpick comes out clean. Cool in pan 15 minutes before removing to a wire rack to cool completely. Sprinkle with confectioners' sugar if desired.
Source: Taste of Home